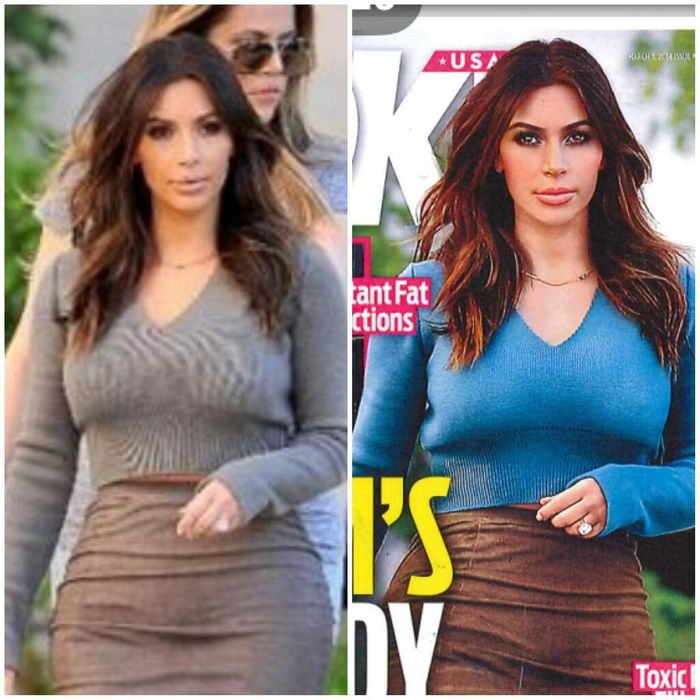 Photo: Kim Kardashian/Twitter
Kim Kardashian has kindly asked tabloids to stop using Photoshop to shill schadenfreude or perpetuate unrealistic beauty standards. Like this sweater. As is clearly visible in a side-by-side comparison of photos from the same day, OK! Magazine changed the color of Kardashian's muted-slate cropped V-neck to an eye-catching teal.
Kardashian is known for mining tabloid shots for her Instagram (and vice versa), and her critique of this seemingly harmless Photoshop change is equally canny. It allows her to push back on tabloid fudging without drawing attention to any of the truly unflattering bikini Photoshops — and while subtly making sure Kanye knows she wasn't wearing one of her no-no colors again.