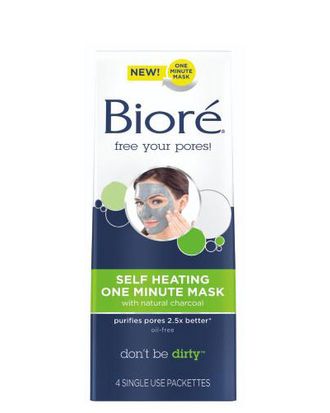 Most face masks, as relaxing as they are, require you to remain immobile and terrifyingly alone with your thoughts for far, far too long. Waiting for a face mask to dry is like the beauty equivalent of watching paint dry, which is why the last time I was able to convince a group of my friends to do one was during Hurricane Irene, when our apartment suddenly lost power and we got tired of browsing storm pictures on Instagram.
But this month, Bioré launches what should be branded as the multifunctional face mask for "busy" people: A Self-Heating One Minute Mask (this is its actual name), with charcoal-based ingredients. In 2001, Missy Elliott rapped that she didn't need "no one minute man," but there may be room for a one-minute mask in our lives.
For people who favor white-based decorating schemes (Marilyn Monroe/people who wear marabou mules without irony): Avoid this mask or use it only in rooms with wipe-clean surfaces. The mask consists of thick grayish/black goop that comes in a squeeze packet that will stain everything (albeit not permanently). It is, I repeat, a messy affair. Although the mask contains charcoal — an ingredient that draws impurities out of the skin and clears pores — it has a vaguely fruity, rather than charred-barbecue, smell.
I started a timer, counting down from a minute, to see if the whole experience could be done in less time than a sneeze. Here's what happened:
60 seconds: Spread the goop generously over the skin.
40 seconds: Marvel over the mixture's "heatingly" effect, which both warms and feels tingly at the same time.
30 seconds: Pick up my phone, accidentally hit reverse-cam on the camera, and realize how much I look like Mrs. Doubtfire.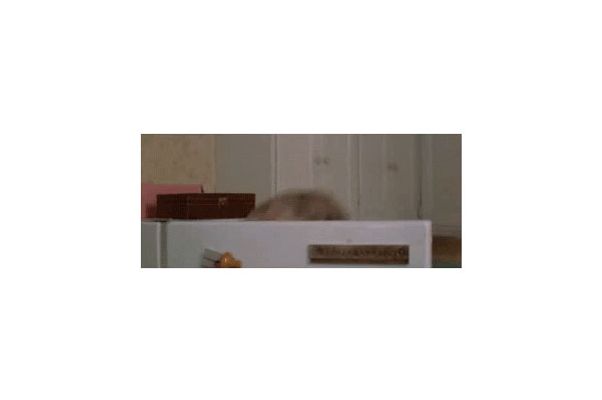 20 seconds: Realize that, because I slacked off on applying the mixture evenly all over my face, the rest of my face is already dry.
10 seconds: Use water to massage the mask, which contains a small amount of exfoliating beads, into the skin and then rinse.
0 seconds: Realize in my haste that I've splashed gray water all over my bathroom tiles and sink and my bathroom is now four shades of gray. But at least my skin feels soft and exfoliated.