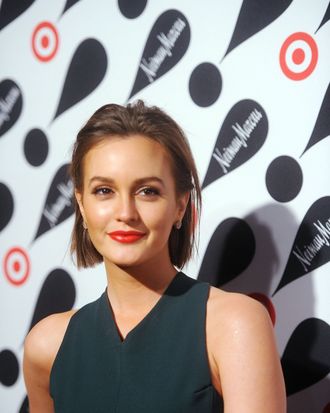 Photo: Jamie McCarthy/Getty Images
Leighton Meester's role model is "the American writer Betty Friedan," she tells clothing company Nelly.com. To clarify, that makes her a feminist.
Who is your role model and why?

The American writer Betty Friedan — she fought for gender equality and wrote the great book "The Feminine Mystique" which sparked the beginning of a second-wave feminism.

So do you consider yourself a feminist?

Sure. I believe in equal rights for men and women.
Here's hoping new husband Adam Brody wasn't expecting Meester to stay at home and do his laundry.