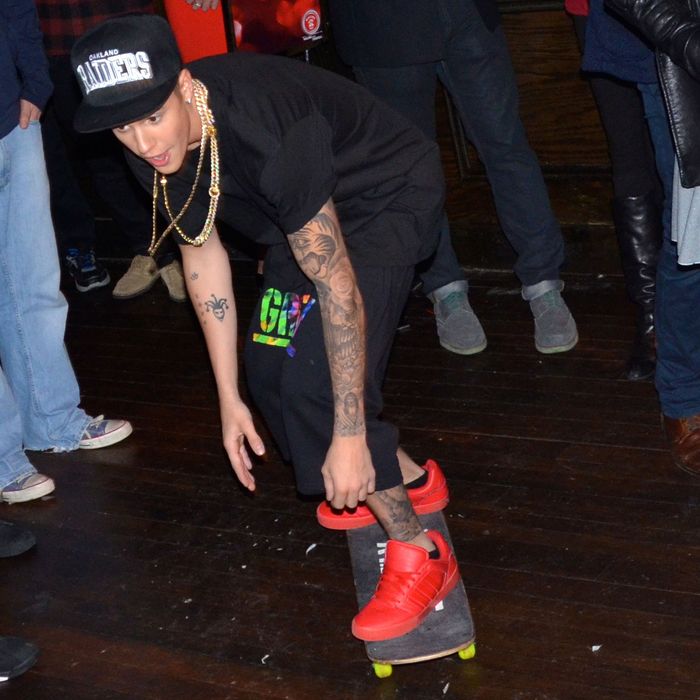 Photo: Courtesy of Amy Pinard Photography
Following the lead of fellow adult Zac Efron, Justin Bieber skateboarded through an indoor location this weekend. At the Leather and Laces party, hosted by supermodels Adriana Lima and Alessandra Ambrosio, Bieber reportedly demonstrated his bomb skate tricks and glided about like a swan with a 'tude. In addition to engaging in daredevil indoor coasting, it's entirely possible that Bieber failed to use his inside voice, and perhaps also said swears.
Regardless, reports Page Six , sometime after four in the morning the freewheeling Bieber was spotted skateboarding through Times Square, with two of his handlers running after him. Would he ever be seen again?
Farewell, you high-spirited young scamp.