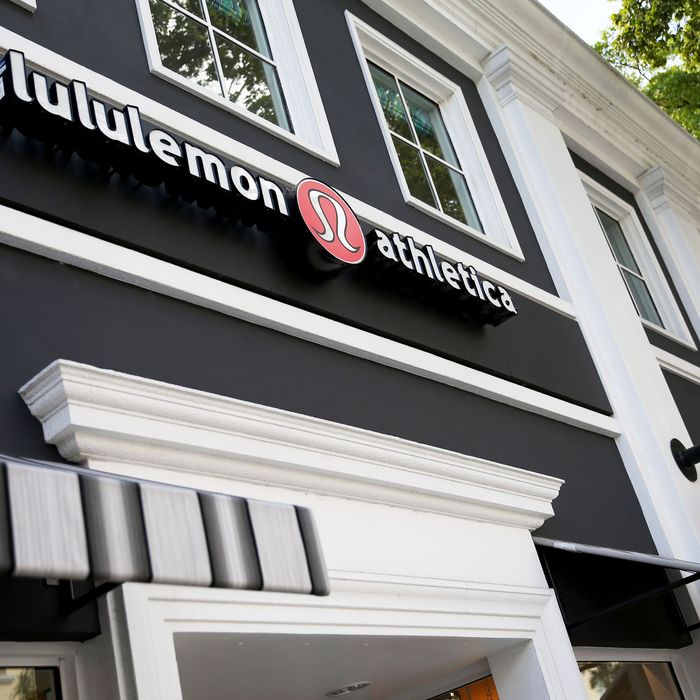 Photo: Joe Raedle/Getty Images
A yoga pants party this is not. Lululemon has banned customers who resell their gear online. Customers have been raging on Facebook about this policy. Business Insider reports that company representatives confronted several customers after they tried to sell Lululemon items on eBay; others have been blocked from purchasing on the Lululemon website.
Lululemon's return policy gives a two-week window to bring back unworn merchandise. One customer, who missed the two-week return window for a tank that didn't fit her and then attempted to resell it, said she was banned from purchasing on the website:
They said we are welcome to shop in their stores, and in that case, I should have donated the item. But part of the appeal of purchasing Lululemon products is that it does hold resale value.
Lululemon's sales strategy involves maintaining low stock and (remarkably) selling 95 percent of their merchandise at its full price — so it's understandable that some customers are willing to pay more for goods that sold out. Lululemon stressed this point to Business Insider, saying they blocked costumers who showed a "pattern of re-selling new product numerous times on an ongoing basis and at an elevated price point."
These are problems you would never have if you partook of the endless bounty of gym clothes just awaiting you in your own wonderful closet.