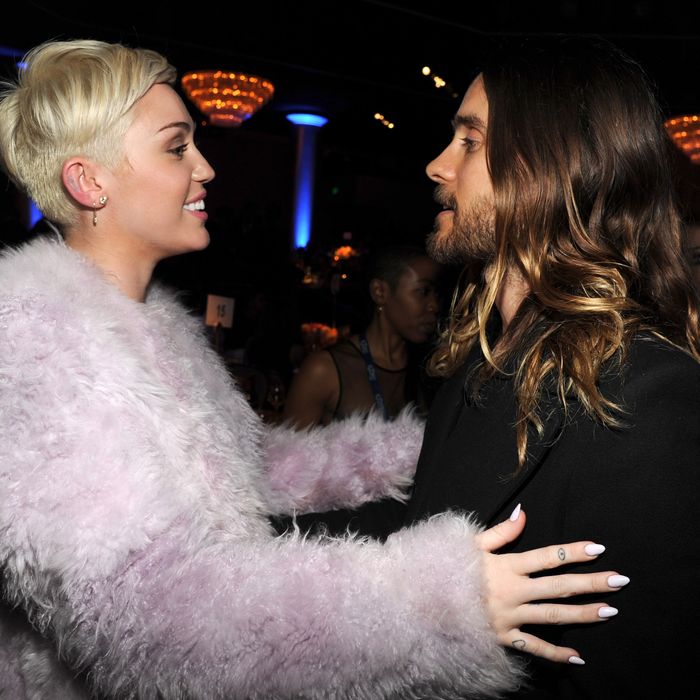 Photo: Kevin Mazur/WireImage
Sources have confirmed to Us Weekly that Ms. Miley Cyrus is getting some of that man-bun loving in the form of Mr. Jared Leto. In early February, the sources say, Cyrus stayed at his L.A. home. At exactly twice her age (42 to her 21), Leto reportedly has a vast number of things in common with Cyrus. An unnamed insider confesses: 
They like to have a good time, they love to talk about art and music — and they're both comfortable with nudity!
That is the stuff upon which great hookups are built. A consummate checklist for a great make-out partner. Nothing left to do but congratulate the pair and their man-ombre and lady-Skrillex hairdos, respectively. Enjoy the rest of your 2014; the year is still young!