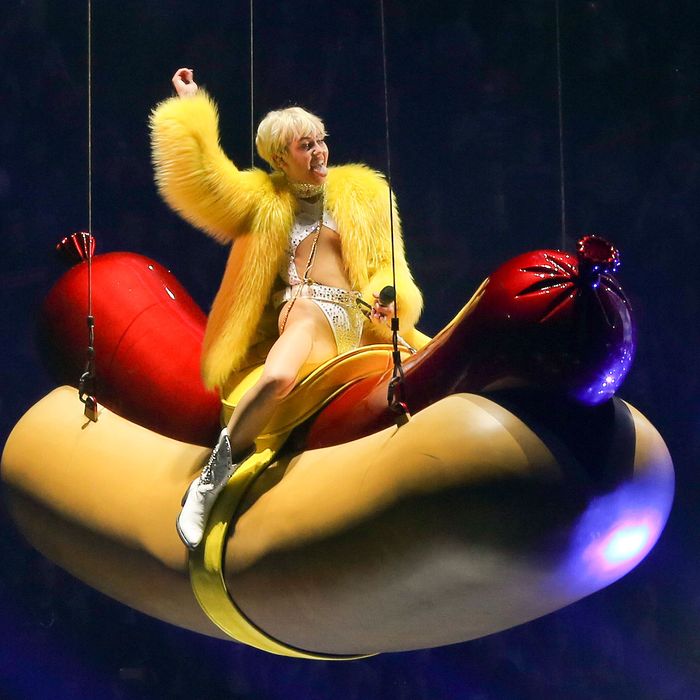 Photo: R Chiang / Splash News
Miley Cyrus's Bangerz tour is currently terrorizing North America: in addition to wearing all sorts of high-fashion thong leotards, she sings while grinding on a giant hot dog, a gold car, and some stuffed animals. She also breaks her father's achy-breaky heart by simulating fellatio on a Bill Clinton impersonator (she was 6 during the Lewinsky scandal, FYI).
Listen, we already know Miley isn't a role model. But should you want to follow in her footsteps, she now makes it easy — by selling special, Miley-approved, 24-karat gold "Bangerz" rolling papers at the merch table on her tour.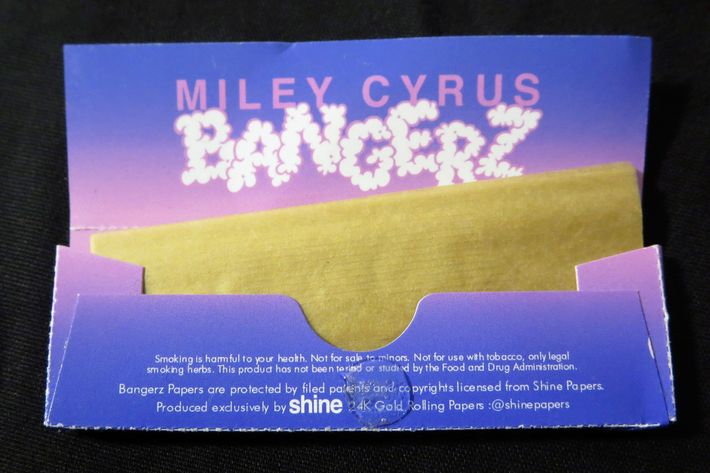 The commemorative papers, manufactured by Shine Papers, are special not just because they pay tribute to the moment Bangerz concertgoers of all ages lost their innocence and ability to unsee, but are also engineered strictly for hemp smoking and "only legal smoking herbs." Fans are encouraged to roll 24-karat joints stuffed with hemp, and definitely not anything resembling hemp that isn't hemp.