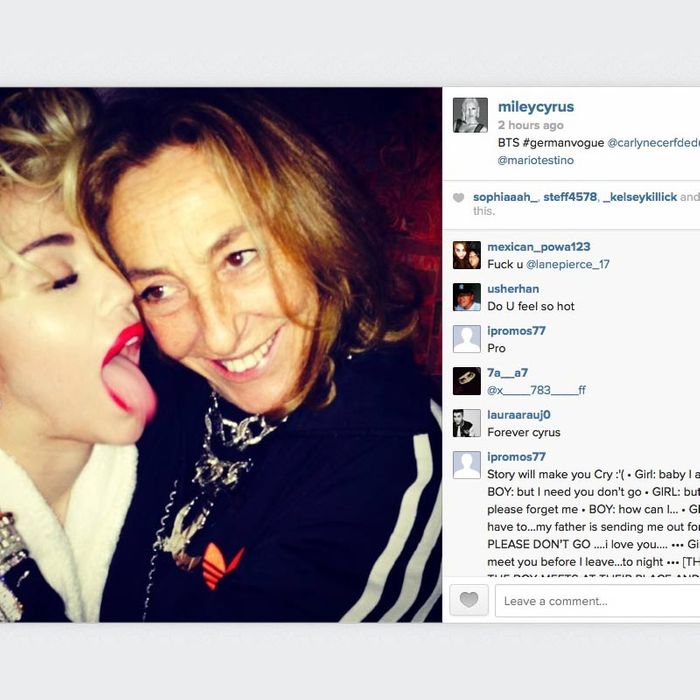 Photo: Miley Cyrus/Instagram
The beloved eccentric fashion stylist Carlyne Cerf de Dudzeele, who famously avoids trends, just experienced one of the most pervasive trends of our decade: getting licked by one Miley Cyrus. The young Cyrus Instagrammed a photo of the three of them (Cyrus, tongue, Cerf de Dudzeele) in close embrace.
And her tongue claims another as its own. Does one not get bored of being so consistent? Is it not a burden to so frequently do that thing that you do?