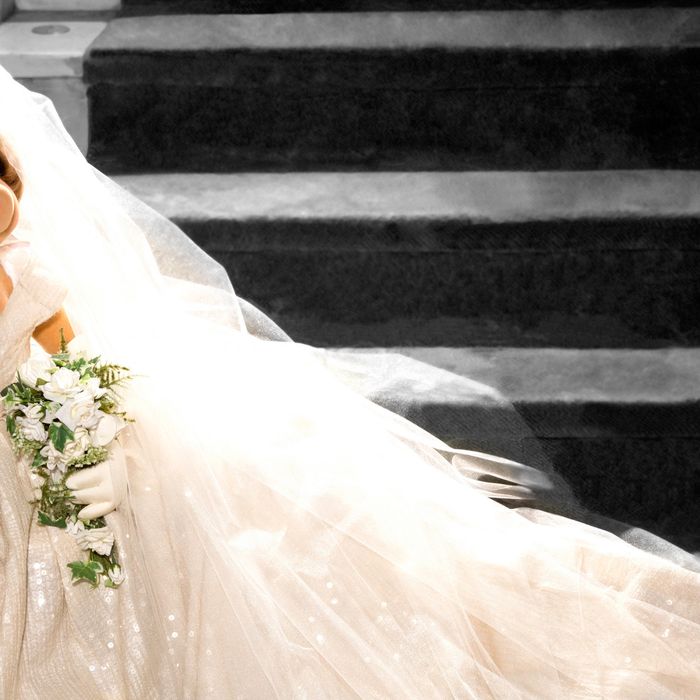 Photo: Mary Ellen Mathews/Disney
In light of the imminent launch of Muppets Most Wanted, Miss Piggy is no idiot. She knows now is the perfect time to begin her well-timed public relations blitz, starting with an announcement today, according to Vogue U.K., that Vivienne Westwood is designing her dress.
But what dress? Her red-carpet dress? Her dress for her Berlin film premiere? Her dress for when she debuts on the new Tonight Show With Jimmy Fallon? No, silly. Obviously, she would choose Westwood to design the most important dress in her life: her wedding dress. So what if Kermit hasn't put a ring on it quite yet?
She told Vogue U.K.:
Vivienne Westwood is fabulous — just like moi. When I asked her to design this wedding dress for moi's new movie, Muppets Most Wanted, she was thrilled and I was thrilled. The only one a bit iffy about it was the Frog.