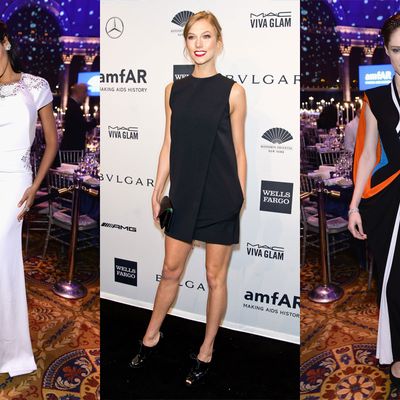 The models were out last night at amFAR's annual New York gala at Cipriani Wall Street, where beloved fashion photographer Peter Lindbergh was honored for his contributions to the foundation for AIDS research, along with Vanessa Redgrave and Joely Richardson. One of Lindbergh's famous photographs, of Helena Christensen with a little Martian from Italian Vogue in 1990, was included in the evening's auction. "[It's] easier to work with Martians than models, of course!" he said on the carpet, with a belly laugh. On the eve of New York Fashion Week, with the new child labor regulations in place for models under age 16, we asked the models present whether they were working at 16 (and how that went) and what they hope to do in their second act. Click on to see whose dad popped out of the bushes when a shoot demanded "all-nude on a horse" and who is dying be an architect when all this modeling stuff wraps up.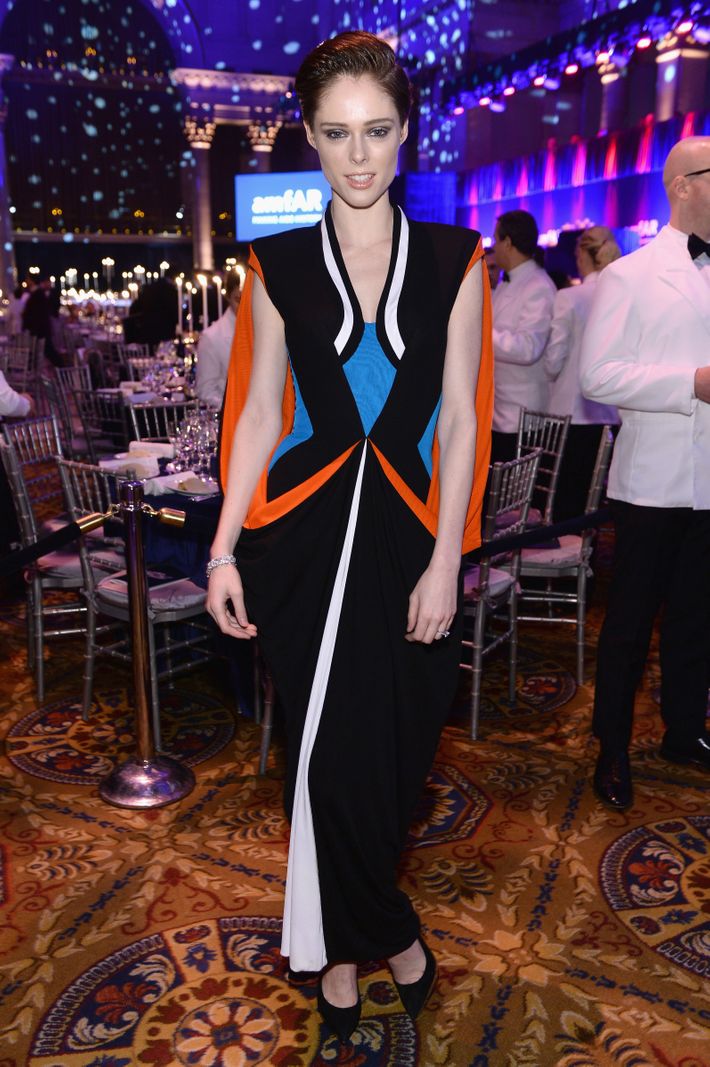 Coco Rocha
NYM: Now that the model age regulation passed, do you expect you'll see more older models backstage? CR: I hope so; more so I just hope everyone goes by the rules. If you do have underage models, that is okay, so long as that you go by the law. That's all I'm asking. So for the girls out there that are all nervous that they're not going to work: That's not what this all is about. This is about making sure that when you do work underage you will just have an awesome experience as a model.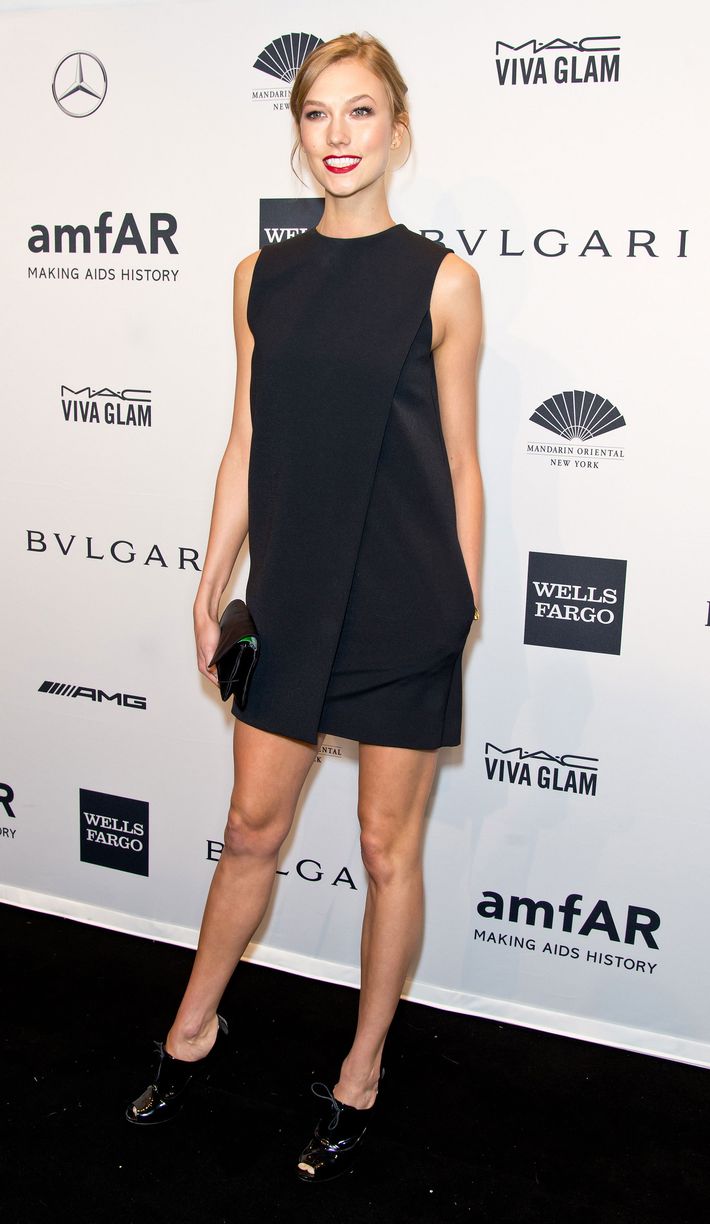 Karlie Kloss
NYM: So all those 16-year-old models devastated because they're being regulated this season, what do you think they should be out there doing right now? KK: Well, they should be lucky they're missing this cold weather — they're not running around to castings in this cold weather. I think that it is going to be a transition for the industry as a whole and for the modeling industry and the designers, but I think it's for the best to have this type of positive moment, just more structure to the system. I think it'll be good. They should be glad they're missing this; it's cold to run around in heels to castings. It's not fun in this. NYM: Do you think you're going to see more mature models backstage, that it will change the mood of Fashion Week at all? KK: I think there still will be young girls, but they'll have more agents and parents. It'll be more protected for the individual, for the young girls. I think it will still be the same type of dynamic, but this is all to protect the girls really, so I think it will be good.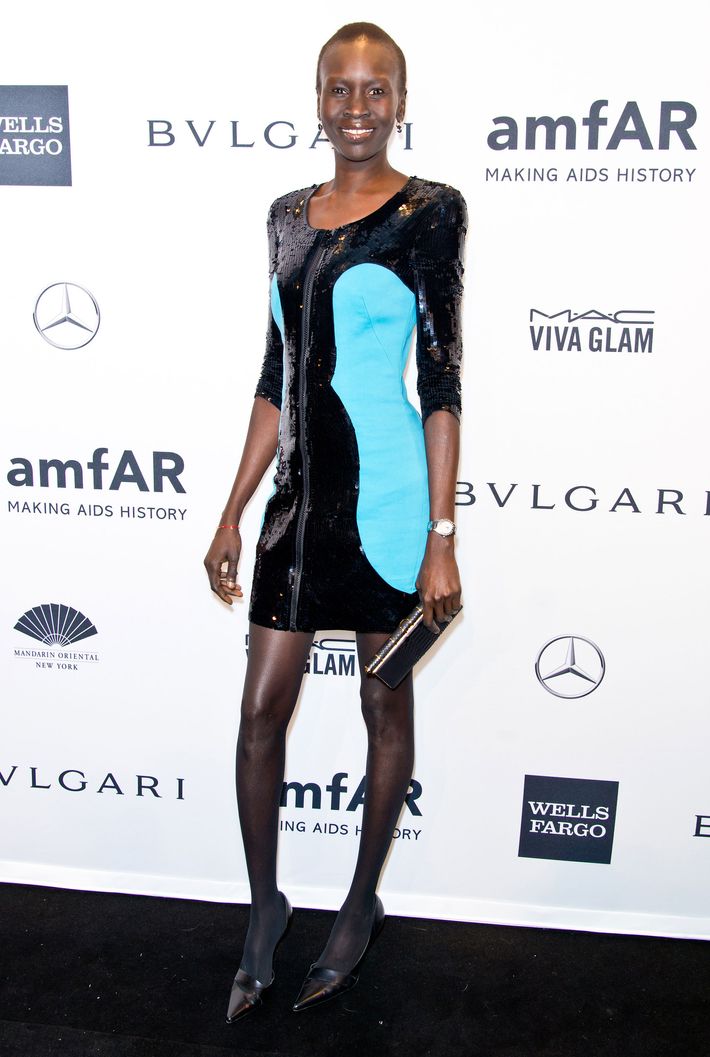 Alek Wek
NYM: Were you modeling at 16? AW: Oh no! I was in secondary school. My mom would be like, "What? Are you serious?" Whatever you're going to do, you need education, period. It helps you make better decisions in life, make better business decisions, and so forth. There's no question. My father worked in the board of education so you don't even go there. You just know what you need to do: wake up, put on your uniform, go to school. I was in college, my second year, when I was discovered in a park on a Sunday afternoon. NYM: And having an education is probably helping you make better business decisions in your career now? AW: Absolutely. That's why I'm supporting education initiatives, UNHCR, I'm a goodwill ambassador for South Sudan, because if I didn't have that background [education] I don't know if I would be Alek, the woman that I am today, because I had to do some vital decisions at a very early age — not as early as 16 — and you need those years to be a young person, and people have to remember, being a model, you are working and you are with adults. So why should you rob them? So, extremely, education is key. Like the old saying: You educate a girl, you educate a family; you educate a community, you educate a society.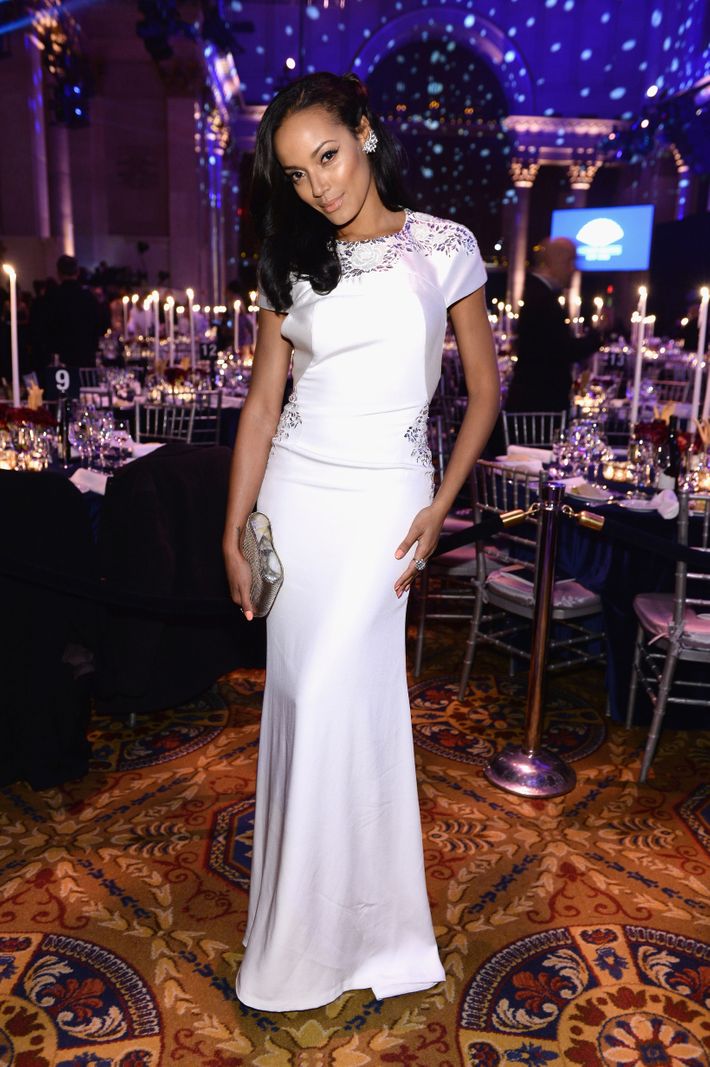 Selita Ebanks
NYM: There's been a lot of talk about the regulations on models under the age of 16 — when you were 16, were you already modeling? SE: I was 17, and honestly, there was no Model Alliance back then, but my father was my Model Alliance. I remember I was on a job, and they wanted to do all-nude on a horse. I don't know where my dad came out from. He jumped out from the bushes, grabbed me, and was like, "We're outta here!" So, I think there are so many girls from so many countries who are so young and don't really have a dad or a mom to really keep an eye on them. This industry could definitely swallow you up, and you're misled, you know. Your agents don't always have your best interests, but I was so fortunate to have a great father. NYM: In your career, do you have dream second act? Something you're dying to try? SE: I want to go to culinary school. The art of culinary starts — the foundation is French. I can't say I'm too fond of French food, but you have to know everything, it starts with the French. That's where I'm going to start, and I want to end up doing a little Asian, and you know, sushi — Japanese.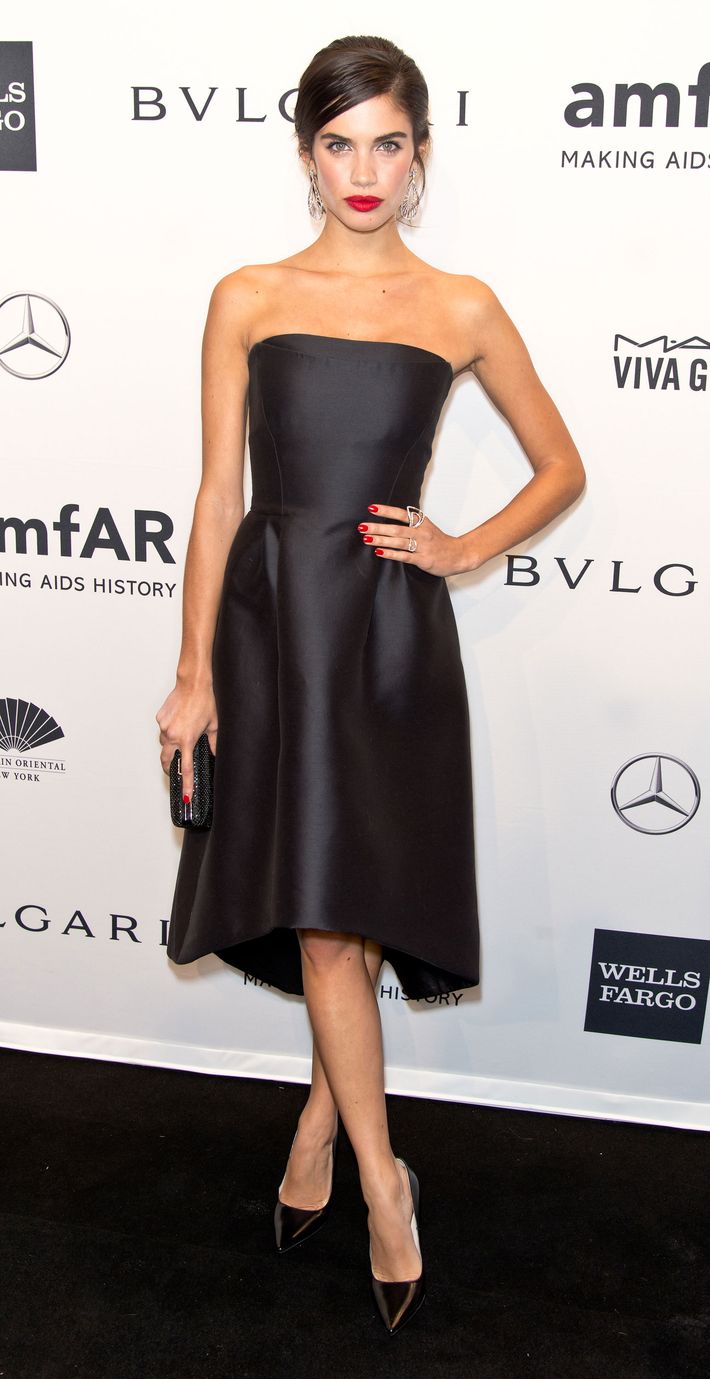 Sara Sampaio
NYM: You know, they're having age regulations on girls under 16 — were you already modeling at 16? SS: Actually, I started when I was 16, but I was only doing it in Portugal, and I only started modeling full-time when I finished high school, when I was almost 19, so I do agree with it. When I was in Paris I was staying with girls in a models' apartment that were like, 14, 13, and I saw how hard it is, and I couldn't imagine myself in a different country without speaking the language — 13. NYM: So you were 16 and modeling and you did Fashion Week or a shoot in Paris? SS: No, when I was 16 I started modeling only in Portugal. I only moved to Paris when I was 19. NYM: Oh, wow, and you were staying with girls who were that young. Would you guys like cook meals together? Was it communal? SS: No, not really. We had a lady that took care of us — sometimes she would cook for us, which would be really, really nice.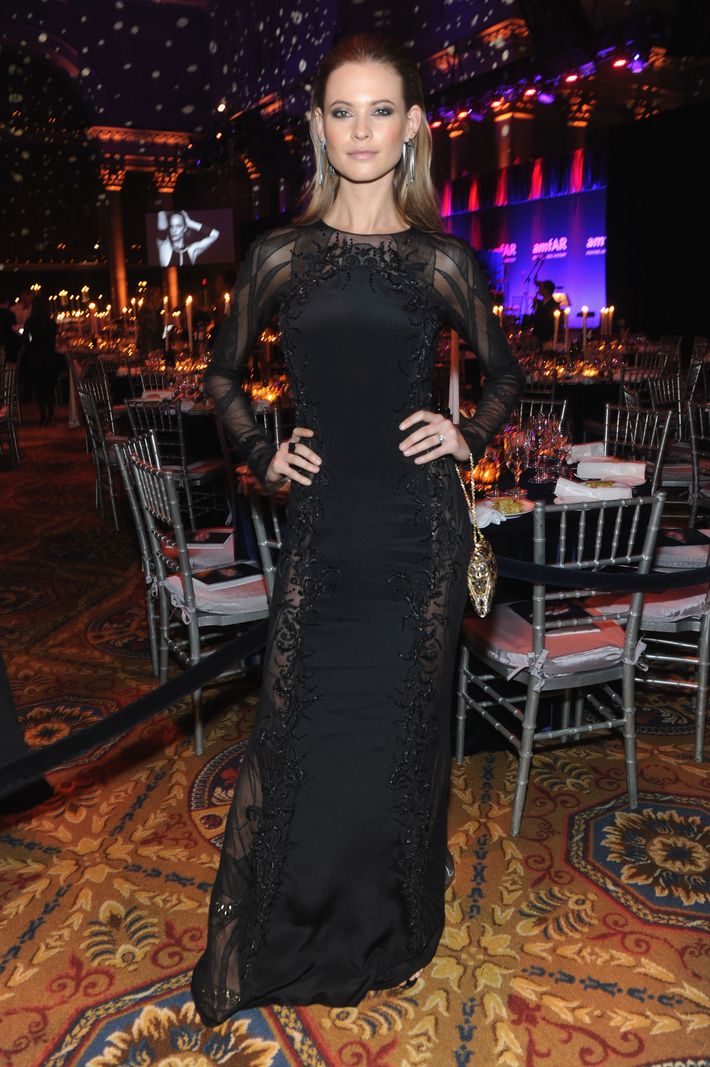 Behati Prinsloo
NYM: So this season the girls under 16, it's regulated how much they can walk — were you already modeling when you were 16? BH: I actually started when I was 16. I got scouted when I was 15 and then kind of started at Fashion Week when I was 16, so I am totally for that rule. NYM: Do you wish you had been a bit more regulated in the hours and things you could have done? BH: I mean, I had a really good agent, and I think that's what every girl needs. She made sure I didn't work too much and kept the hours under control, but I think it's really important for young girls to have regulations and stuff. NYM: Do you have a dream second act career? BH: I always wanted to be a marine biologist, so I mean, you know, we'll see! But I'd love to do something with the ocean and help out wherever I can.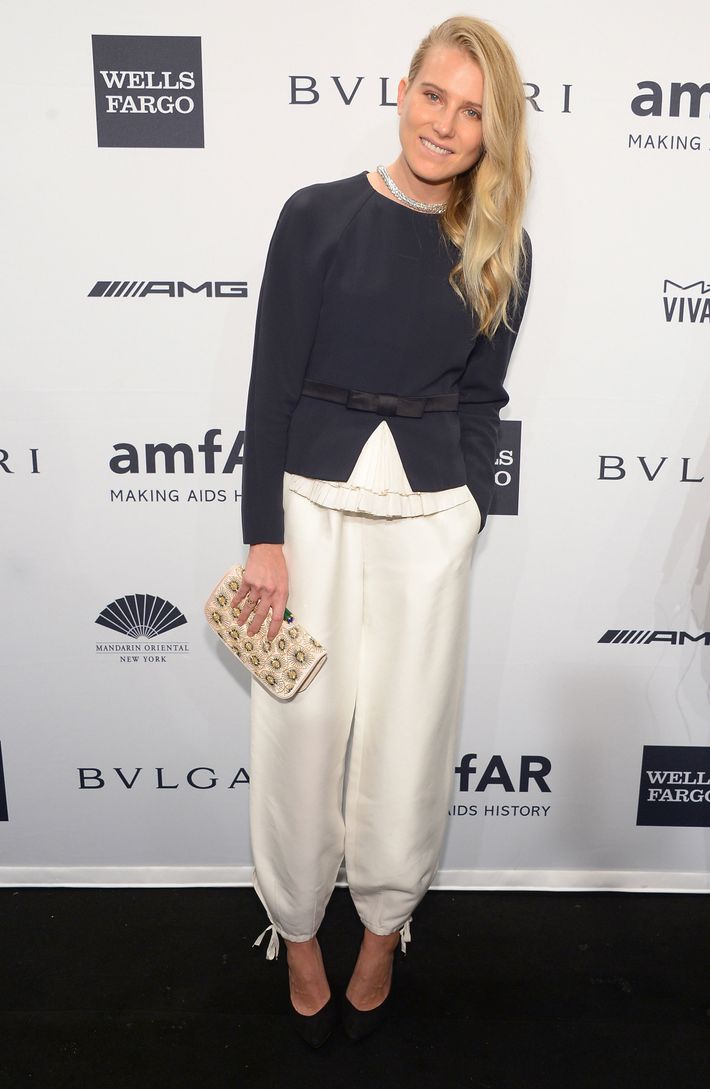 Dree Hemingway
NYM: So girls that are devastated that they can't model as much with the age regulations, do you have any advice for them? DH: I think embrace your childhood and really love that because you don't get that back. I think there's something so amazing about being recognized as a beautiful teenager, but have fun, go to school, mess up, you know, flirt with boys! NYM: Did you have any great mess-ups as a teenager that you remember most fondly? DH: The funny thing is, I wasn't a rebellious kid. I was always the designated driver for my friends, because my parents were like, "If you want to try alcohol, try alcohol. If you want to smoke weed, smoke weed." They were like, "Just do it at home where we know you're safe, and stuff like that." So I was like, "Well, that's no fun." I was like, "Now what do I have to rebel against?" So I was quite grounded.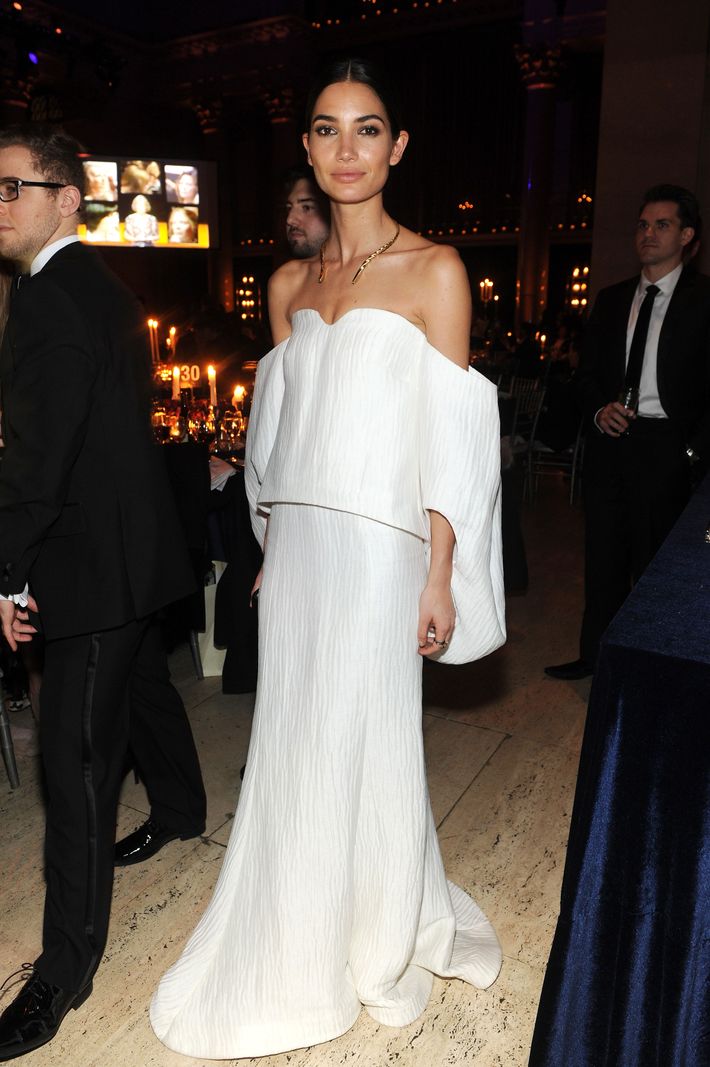 Lily Aldridge
NYM: Were you modeling at 16? LA: I was. NYM: Do you think you should have been more regulated at the time? LA: I just think 16-year-olds are kids, and they should be kids and they shouldn't be doing fittings until five in the morning, and they should be fed properly. They're very basic things! NYM: Post-modeling, an act-two or act-three career you dream of? LA: I just did a collection with Velvet, a capsule, so I designed and that's really fun, and I love being involved in charity, so who knows.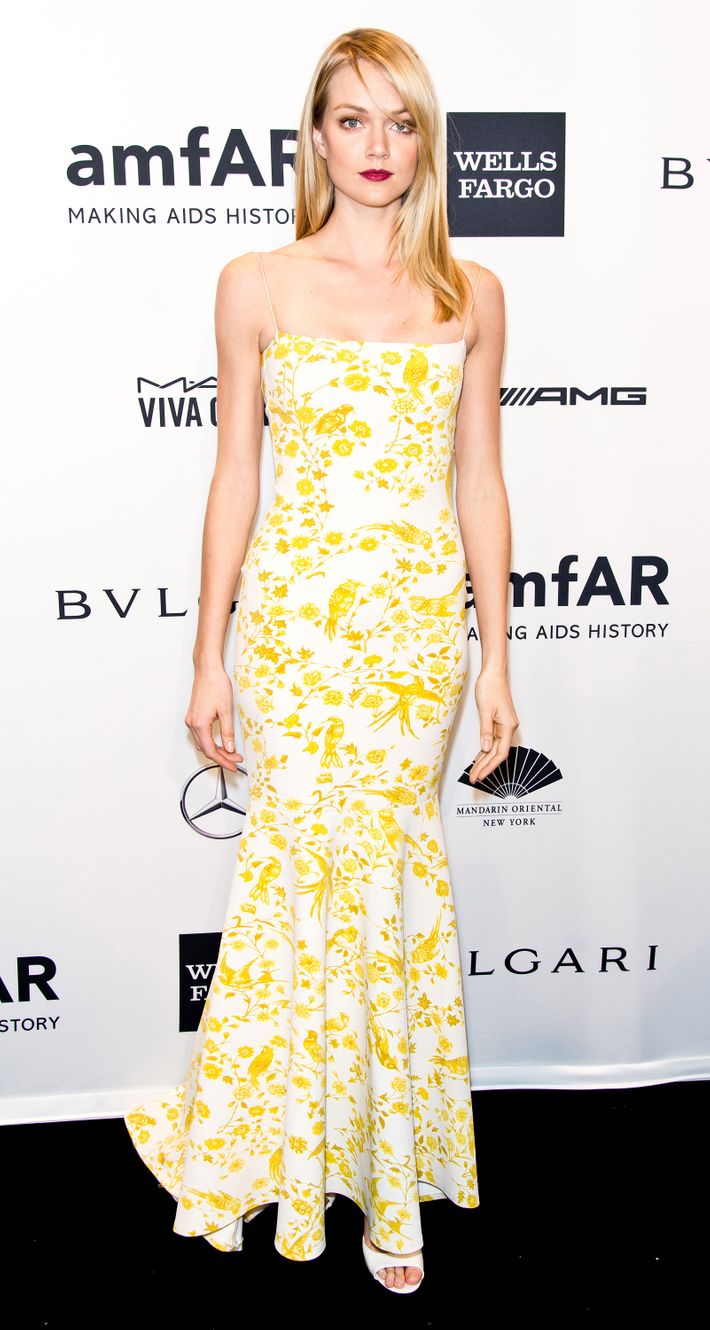 Lindsay Ellingson
NYM: Regulations … models under 16 more regulated … were you modeling at 16? LE: No, I was actually in college when I started modeling, so I'm all for that. I started when I was 19-turning-20. and I'm so happy that I had finished my education. I am all for that. NYM: What were you like as a 16-year-old? LE: When I was 16 I was very awkward, very uncomfortable with my body, insecure, shy. So I think you need that time to grow and develop, and be a kid. I think education is so important. I look back and I think I could have finished college, and then started my career. I really could have done that. NYM: Where were you in school? LE: I was at UC San Diego. I'm going to finish eventually, but I have three years left. So I'm all about education. NYM: So are you already making jewelry? LE: Yeah, I am. That's my hobby on the side. I'm starting a jewelry line called Goldie Knots. It's launching soon.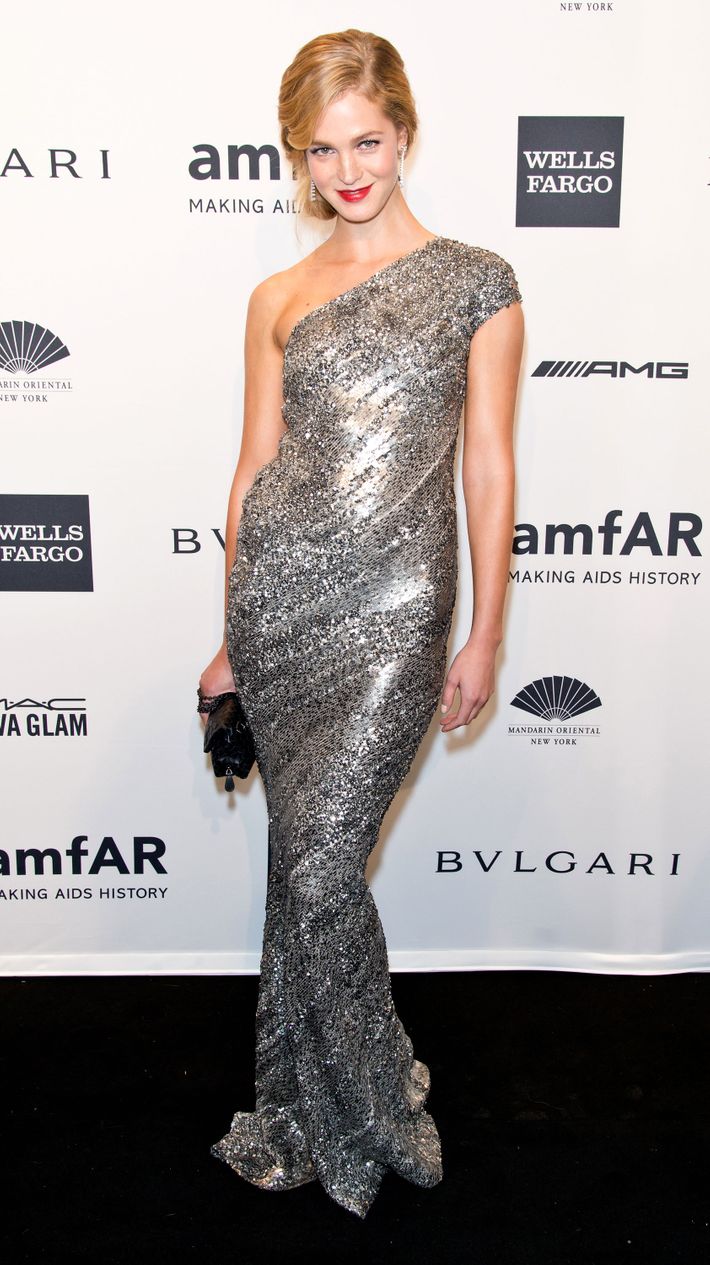 Erin Heatherton
NYM: Models under 16 more regulated: Do you think it will change the vibe backstage at all, that you're not going to see more mature models? EH: I think there's always a trend and a face, it goes back and forth, and it repeats itself. I think that from what I've heard from photographers — I mean, from my experience, when I was 16, I didn't know how to move very well, but as you become a woman, you're more comfortable in your own skin, and so I think you're more powerful. Your presence is more powerful. You know, if I was a designer, I would definitely want to use older women who have confidence and security with their bodies, and they know what they're doing, and they know what fashion is. NYM: So were you already modeling at 16? EH: I started just when I turned 17. I had no idea about this business, or what it meant to walk in a show. NYM: Any mishaps, looking back? EH: I was like a deer in the headlights. I had terrible stage fright when I started doing shows. My feet would turn blue and I couldn't move, and I wouldn't remember. I never wanted to be on stage when I was a kid. I was scouted, so it happened, and I had to learn. It's a good message, because you can learn anything! I do it now, and it's no big deal. NYM: Do you have a dream second career? EH: Oh yeah! I'm renovating my apartment and I just came from whole day of working with a contractor and my architect, and I would love to do more actual renovations. Interior design is fun, and I really actually like the floor plan. I love looking at floor plans and problem-solving with floor plans. I like logical things, and spatial — I would love to be an architect.