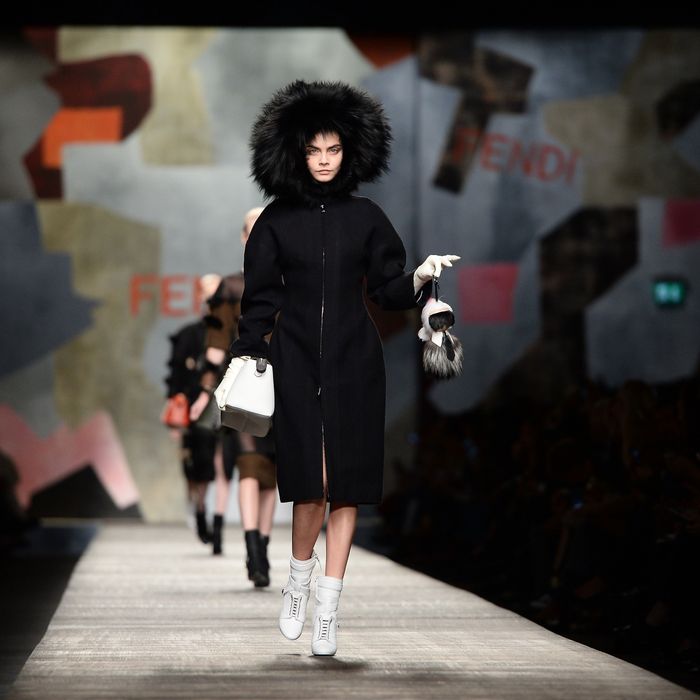 Photo: Venturelli/Getty Images
The Fendi "Bag Bugs" were the most ubiquitous accessory last season. Cara Delevingne was the biggest model of the year. Karl Lagerfeld is Karl Lagerfeld. So what happens when you send Cara Delevingne down the runway carrying a fur bug bag version of Karl Lagerfeld? Well, Instagram explodes.
At the Fendi show in Milan this morning, Delevingne emerged with her head in a black fur doughnut, carrying a mini stuffed Karl Lagerfeld fur ball (at arm's length, like it was an exotic bird in a gilded cage) — and everyone in the crowd went a little nuts.
See below for a curated version of the Insta-frenzy.