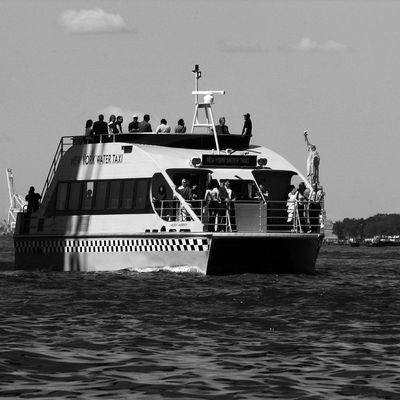 Photo: New York Daily News Archive/Daily News
Figuring that "boat" was more practical than a discounted Uber, yellow cab, or public transportation, 25 brave souls boarded a chartered New York Water Taxi set for the Brooklyn Navy Yard to attend Alexander Wang's now infamous Brooklyn show. Wang is breaking new ground here. This might be the first time anyone had to board a boat to attend a fashion show. What to expect? Would it be Gilligan's Island? A party boat?  Titanic? Would I meet the Jack to my Rose, or just hit an iceberg? (Don't let the open-toed sandals fool you; it's winter. Cause for concern.)  Here, a quick reference guide to the experience as collected from overheards and general harassment. Gangs away!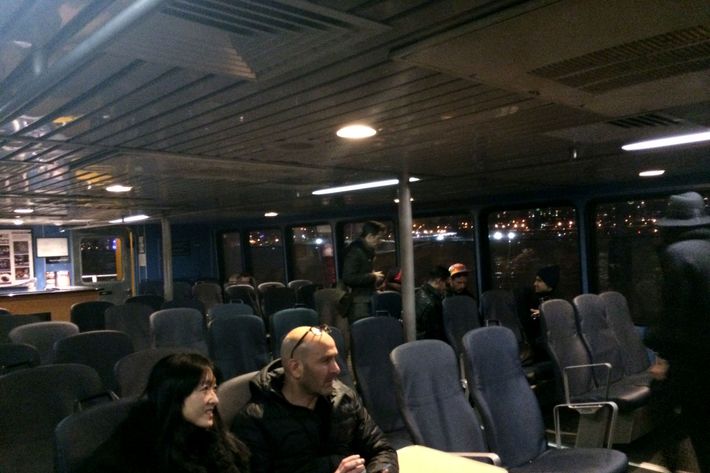 FAQ:
Why by sea? "Only for Wang would anyone board a boat in the cold and go to Brooklyn."
Was there booze? Pier 11 has a fantastic selection of spirits and beers. Nobody partook despite one reporter's constant alert of "Do you know they sell booze here? Party boat!"
What were some concerns? "Do I need Dramamine?"
What were some reactions to the cruise ship atmosphere: "This is actually a nice boat!" "Everyone is in black." "I feel like a tourist again!" "Please don't take my picture."
How many references to Titanic were overheard: two; and zero reenactments (shockingly low).
What did people do for the entire fifteen-minute tour: twenty people stared at their iPhones, two people were "reporting", two people took photos of the Brooklyn Bridge, one person napped.
What sights did you see?  I don't know, see above.
Was there music?: Someone's iPhone had a custom "Fashion Killa" ring tone.

How was the ride: "Smooth!"