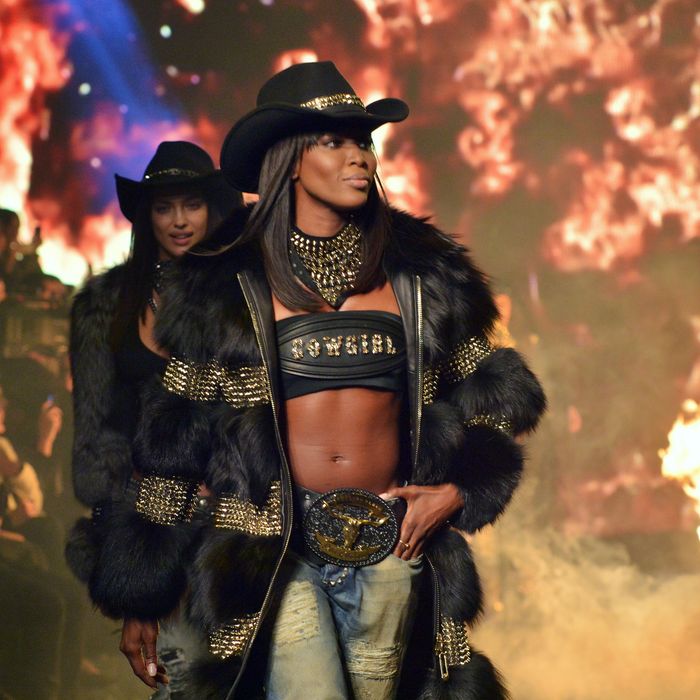 Photo: Tullio M. Puglia/Getty Images
Being Naomi Campbell means that you can be selective about whether you want to walk in any fashion shows — and (probably) what you will wear if you do. Now it might be because she apparently doesn't eat for 10 days before such appearances — but mostly because she's Naomi Campbell — all she has to do is show up, mike drop, and be done with it.
This fashion month, Campbell waited until Milan to grace us with her presence, but grace us she did by walking at German designer Philipp Plein's Dallas-inspired show. She took to the runway in a Coyote Ugly–esque leather bandeau, bandeau-sized belt buckle, and cowboy hat. And while she didn't break into a line dance to a LeAnn Rimes song, she did maintain a cool demeanor while walking in front of a fiery backdrop with actual fireworks exploding around her. Everyone else can go home now.