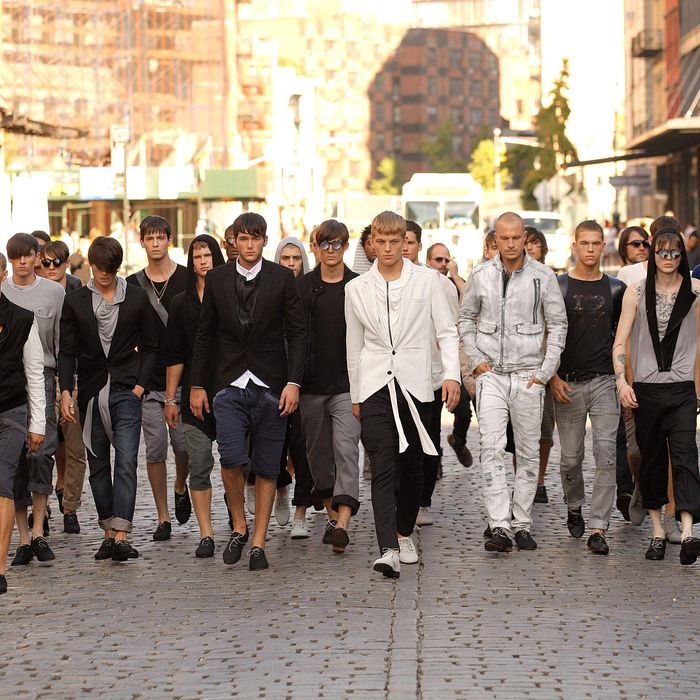 Photo: Randy Brooke/WireImage
Paris may have better cheese, couture, and the honor of hosting Kim and Kanye's super fairy-tale wedding extravaganza — but according to new research released today by the Global Language Monitor, an Austin-based data-research company that catalogues trends in word usage, New York is the reigning fashion capital of the world. That's right: New York is officially more fashionable than Paris.
Over the course of three years, the GLM mined 250,000 blogs, print outlets, and social media channels for fashion buzzwords associated with haute couture, ready-to-wear, and fashion. The company tracked the frequency and contextual usage of the words and used those numbers to create a ranking of global fashion cities. So basically, New York City has appeared in relation to words like fashion, fashionable, best designers ever, most stylish people in the world, better than Paris, and so on, just enough times to earn the top spot by a narrow 0.5 percent.

According to the study, the top five cities are New York, Paris, London, Los Angeles, and Barcelona. L.A.'s rise in ranking from previous years has to do, we'd guess, with designers like Rodarte, red carpets getting more serious and Dior-heavy, and hip outposts like Mohawk General Store. L.A. fashion, according to this study, is definitely on the rise — although it wasn't clear whether leading factors of those searches contained the words crop top and Nasty Gal.