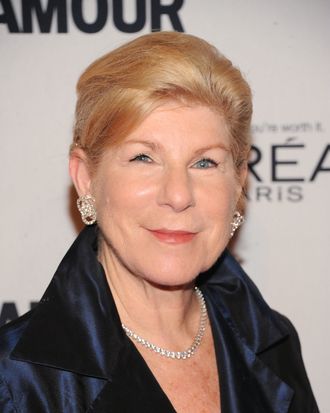 Photo: Dimitrios Kambouris/WireImage
NPR's Nina Totenberg, who has reported on politics for over 40 years, spoke to Adrienne LaFrance about working as one of the only women in a newsroom. She remembers that it was a lonely position, but that being underestimated could be transformed into a scoop-acquiring advantage:
The bad news was you weren't one of the guys so you didn't chum it up with them and go drinking. The good news was they assumed you were young and stupid. I was young. I wasn't stupid. They would very often say the most incredible things to me because they weren't concentrating on the fact that I was concentrating on them.

I probably scored a number of scoops that way. It's just hilarious … At one point, President Nixon had been considering naming Senator [Robert] Byrd to the Supreme Court. I asked Byrd to come off the floor and talk to me — it was a lot easier to get people to come off the floor and talk to you in those days. He was very thrilled to be considered and he just told me everything, absolutely everything, completely everything. I don't know what he was thinking, but he probably wouldn't have been quite that candid for a male reporter.
Now, Totenberg says she thinks that, for the most part, women have "completely cracked the egg and the glass ceiling." Whether or not that's true, it's certainly one of the best (intentionally) mixed metaphors we've heard for workplace sexism.