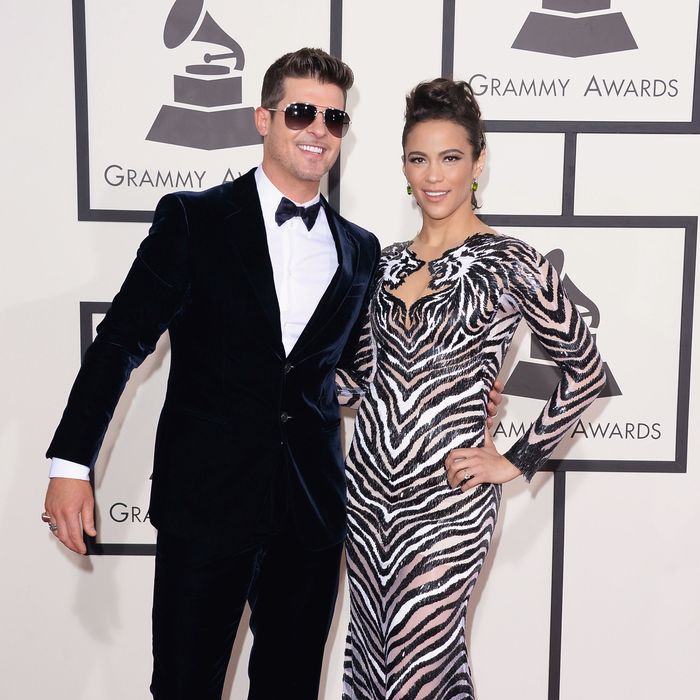 Photo: Jason Merritt/Getty Images
Paula Patton and Robin Thicke had one of those fairy-tale marriages that was so perfect and full of sex set to Robin Thicke's music that it is all they could talk about. But apparently, it couldn't survive "Blurred Lines" and a Miley Cyrus crotch assault. The couple has released an uncharacteristically subdued statement to People announcing their separation:
"We will always love each other and be best friends, however, we have mutually decided to separate at this time."
Thicke and Patton met when he was 14 and she was 16. The two have a son, Julian Fuego, and a Kama Sutra–size history together, including many beautiful TMI moments and incredibly sensual cameos in each other's work.