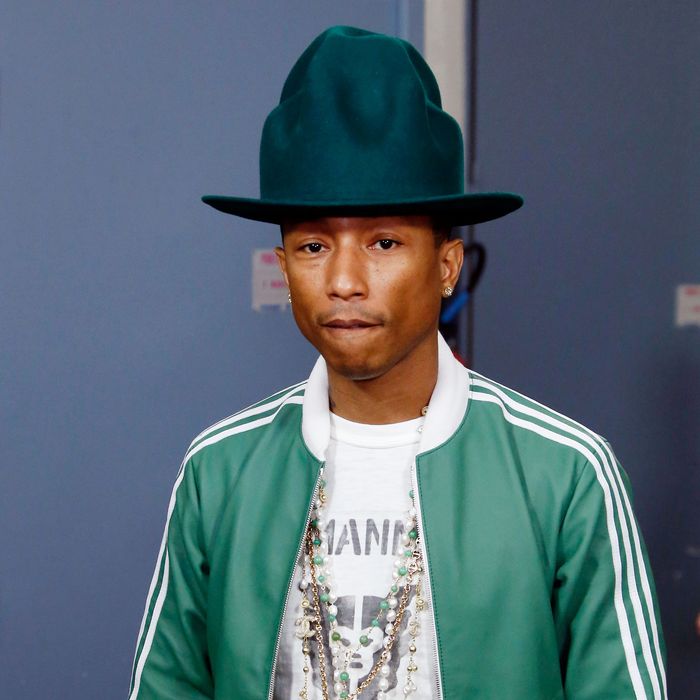 Photo: THOMAS SAMSON/AFP/Getty Images
When Pharrell announced his plans to sell the original "Pharrell Grammy Hat" on eBay, it seemed the golden chapter of the Mountain Hat was coming to a graceful close — at least until the preorders were sent out. It appears, however, that Pharrell has the entire rainbow of Vivenne Westwood Mountain Hats, which means endless opportunities for him to milk this accessory.
The camel version launched the Hat into our collective consciousness, but since then Pharrell has worn the black, red, gray, and now green versions. Before you think it's safe, there is still a Bordeaux, fuchsia pink, navy, and jaunty straw version for the far off warm-weather boating months in which we will still be writing endlessly about Pharrell and his fetish object Hat, which will live longer than Pharrell — which is a long time, considering he might be a vampire. Little did we know that when we deemed 2014 the year of the Pharrell Hat, it would become our lifelong curse.