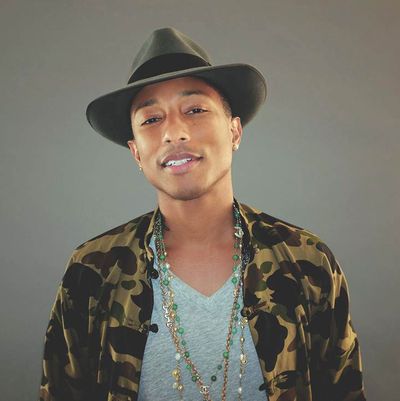 Photo: Courtesy of G-Star
Last night, Pharrell announced RAW for Oceans, his latest project since making oversize hats the trend of 2014. While it kind of sounds like he's entering the restaurant business, it's actually a long-term, eco-conscious collaboration with G-Star Raw that will turn plastic into denim.

Bionic Yarn, the eco-thread company of which Pharrell is creative director, has teamed up with the denim company to create a collection made with recycled materials from the great blue sea. G-Star has also agreed to go green by integrating Bionic Yarn into its existing lines. So when this line is available in August, does this technically mean we could wear jeans made from sunken pirate treasure? Yes. Yes, it does.