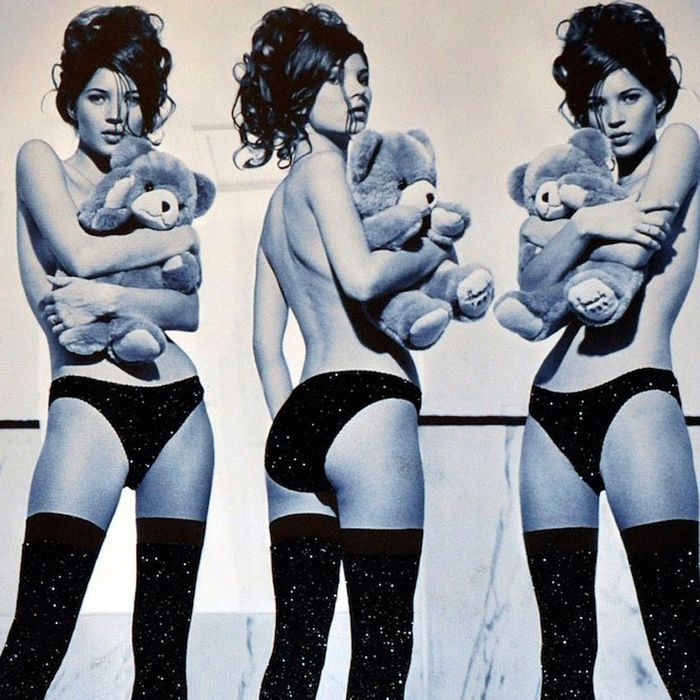 Photo: Courtesy of Kate Garner/ArtCube
PARIS — Kate Moss's professional beginnings are attributed to Corinne Day — who took black-and-white photographs of her at age 16 for The Face — but she wasn't the only one to see something in the teenager from Croydon.
A mini-series of images, snapped in 1990 by Kate Garner, has just gone up at Galerie ArtCube in Paris, in the same space as other celebrity portraits and some stark Helmut Newton nudes. One image of Moss sitting on the floor of the hotel room, illuminated by the blocks of light through the window, is "Kate as she arrived, wearing her boyfriend's underwear," Garner told the Cut in an email. "She had spent the night with him, and hadn't brought clean knickers with her."
Recalling the shoot, Garner said: "Kate still hadn't broken through the battle line of the supermodels of that time. I wanted to show the glamour that we could see underneath the waif portrayal." Originally commissioned for Esquire, the magazine dumped the images and dismissed Moss's prospects as a future model. About six months later, Moss's career began to build, and the magazine reapproached Garner about doing another shoot with her in London. (Garner says that her images were eventually published alongside "a scathing piece about how these waif girls had the audacity to challenge the beauty icons who were already established.")
The shot of Moss in a woolen army peaked cap and oversize sweater is a pinup shot if there ever was one, and by comparison, a picture of Moss clasping a teddy bear while wearing thigh-high black stockings is unnerving, as it blurs the line between girlhood and adulthood. Garner recalls that the teddy bear, which she'd brought to the shoot, was "thrust into [Moss's] hands to keep her breasts secret." (A shot by Mike Figgis from 2007 is presented nearby in the gallery, with Moss wearing virtually the same thing 17 years later.)
"Having been a skinny, very young-looking, baby-faced adolescent growing up in the '70s in England, I had had people react to that nubile sexuality in a strong way throughout my life," Garner, who was once a model herself, said. "And I recognized it in Kate." Click through the slideshow below to see pictures from Garner's exhibition of Kate Moss.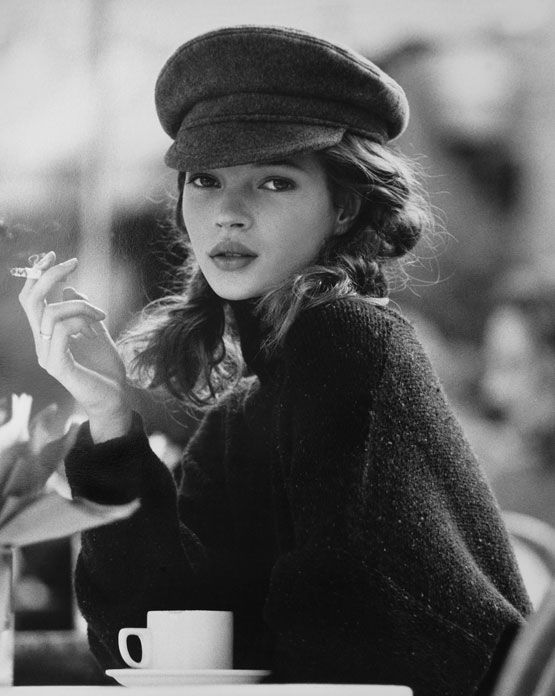 Kate Garner, 1990.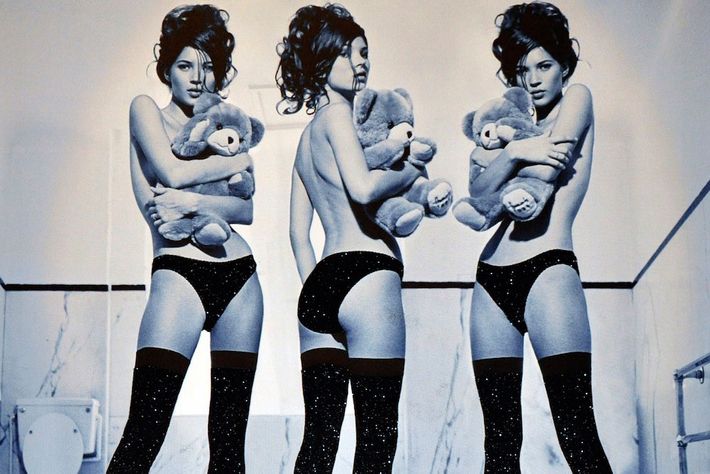 Kate Garner, 1990.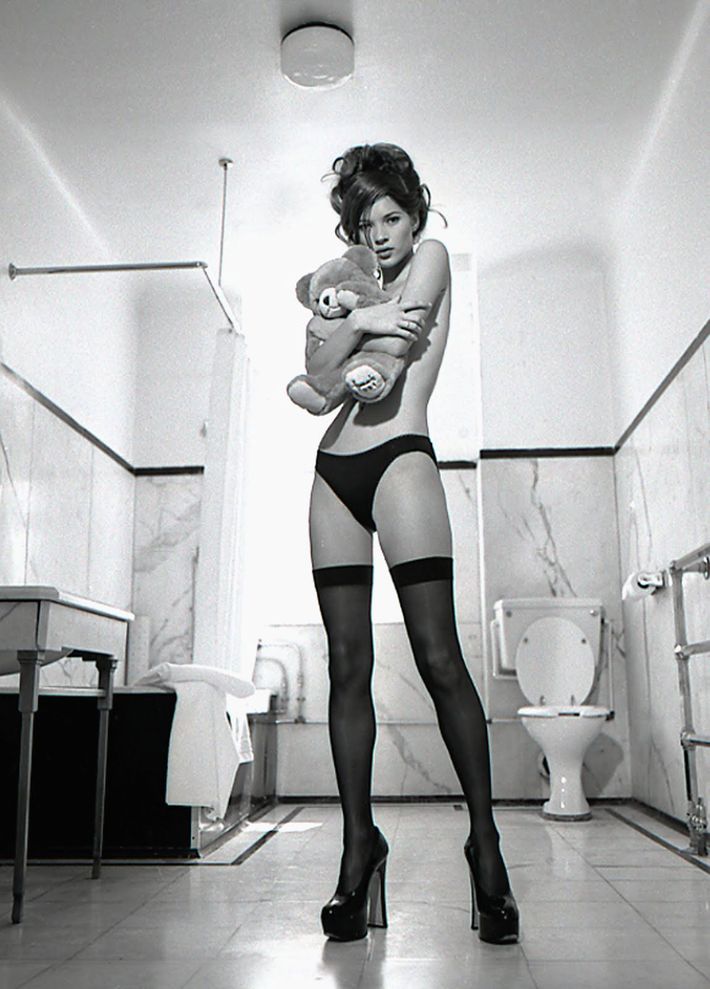 Kate Garner, 1990.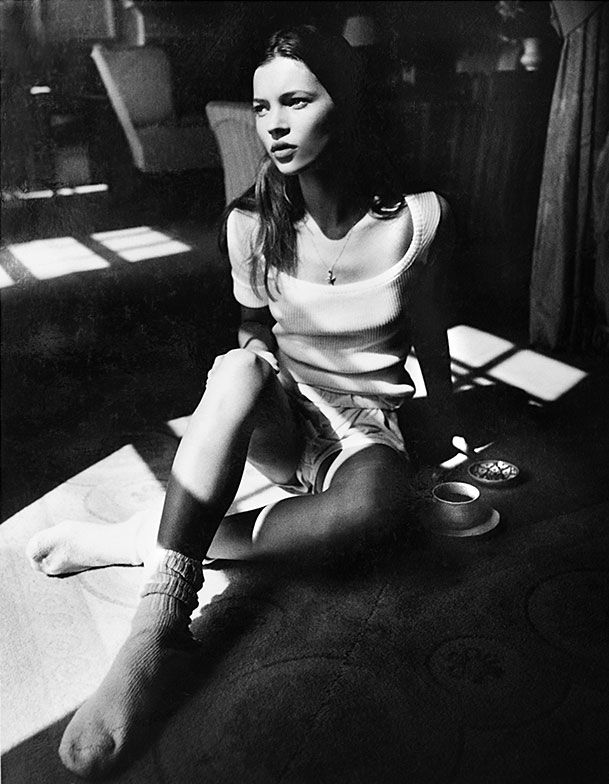 Kate Garner, 1990.