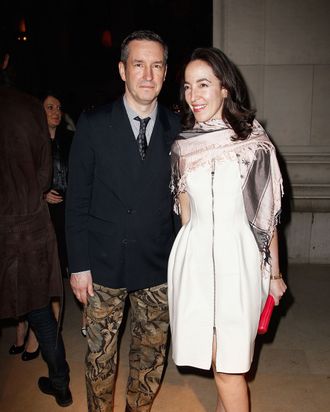 Photo: Julien Hekimian/Getty Images
Yves Klein, Christian Dior, Stanley Kubrick, and the Sex Pistols might seem unlikely bedfellows — but for Belgian designer Dries Van Noten, they're on equal footing, each having had great influence on him throughout his nearly 30-year career. So much so that Van Noten's inspirations, as rich and varied as the array of textiles he uses in every collection, are the focus of a new exhibition opening in Paris tomorrow at the Musée des Arts Décoratifs.
This is the designer's first exhibition in the city, but it's far from a traditional retrospective. Rather, as testament to Van Noten's lack of ego and tendency to eschew the norm, he's chosen to share the stage with the great works of various artists, musicians, and designers who have informed his own aesthetic.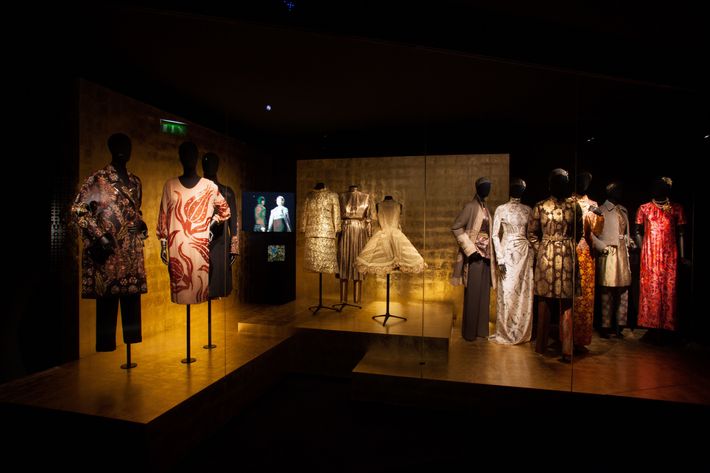 For the exhibition, two floors of the museum have been transformed to imagine Van Noten's universe, with bold botanical prints covering entire walls and rich fabrics, imagery, and artworks, each arranged with a series of garments. The mise-en-scènes behind every vitrine appeared to be giant 3-D mood boards, organized by categories like "Orientalism," "Bold Bohemians, rich hippies, English Eccentrics," and "Boudoir Bells and Disco Bells."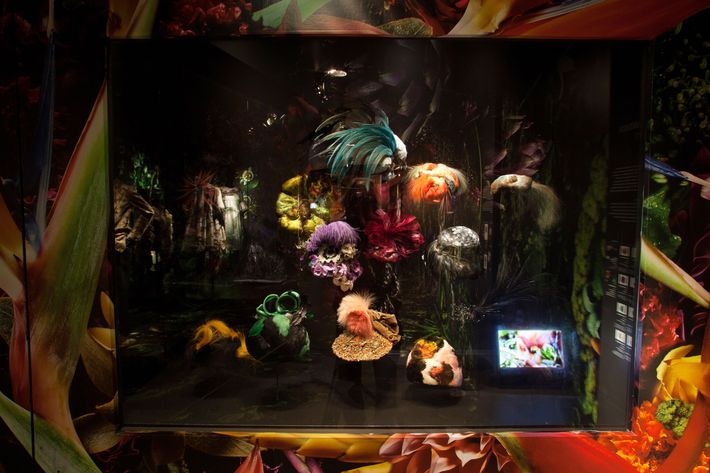 The more than 400 elements of the show include pieces from '80s renegades Claude Montana and Thierry Mugler. Their work — oversexed and a little gaudy at times — seems worlds away from Van Noten's elegant exoticism, but then again, they were the fashion stars during his formative years as a design student. Van Noten himself, despite his crew cut and politesse, is actually cut from the same cloth: He's built a multimillion-dollar business with some serious street cred, all without advertising campaigns, accepting financial backing from a major group, or creating an "It" bag.