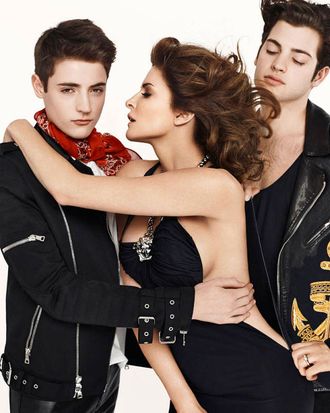 Photo: Sebastian Faena/Harpers Bazaar
Remember when Stephanie Seymour raised more than a few eyebrows and set off one or two incest alarms when she sort of made out with her son Peter Jr. on the beach in 2011? Well, Harper's Bazaar ran with that very-intimate-bordering-on-sexual familial energy for a mother/son shoot in its latest issue.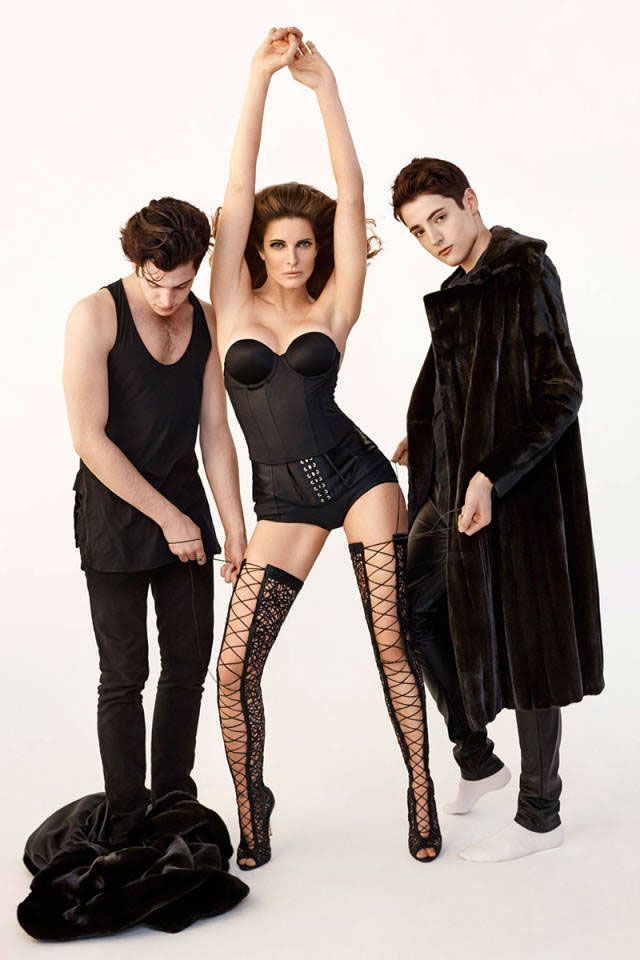 So, you know, everyone looks great. But the sexy black dresses, the hand placement, the S&M undercurrent, Stephanie Seymour clutching a butcher's knife while her baby bears curl around her long gams? Ahh, cringe, uncomfortable, can't look. (Although, a Brant using an eyelash curler? Great shot.) The whole thing makes me think of the Arrested Development "Motherboy XXX" episode, or Norman Bates, split in twain with a love of Gucci kimonos.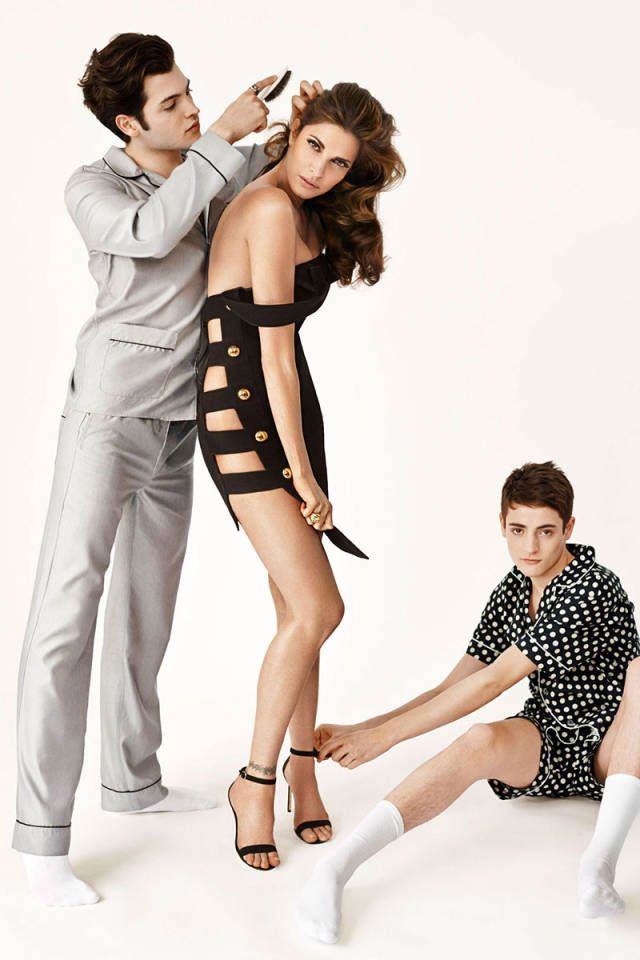 But if you can get past the slightly disturbing nature of the shoot, Derek Blasberg has actually written a nice profile of the budding bon vivants and their family. The Brants are your typical teenage boys who grew up picking out vintage Dior for their mother, running free on a 300-acre Connecticut estate with 50 ponies, taking regular lunch meetings with their father, and doting on a mother who fully embraces their love of dandyism and attending parties. It's a pretty unconventional — emphasis on unconventional — and touching family portrait.