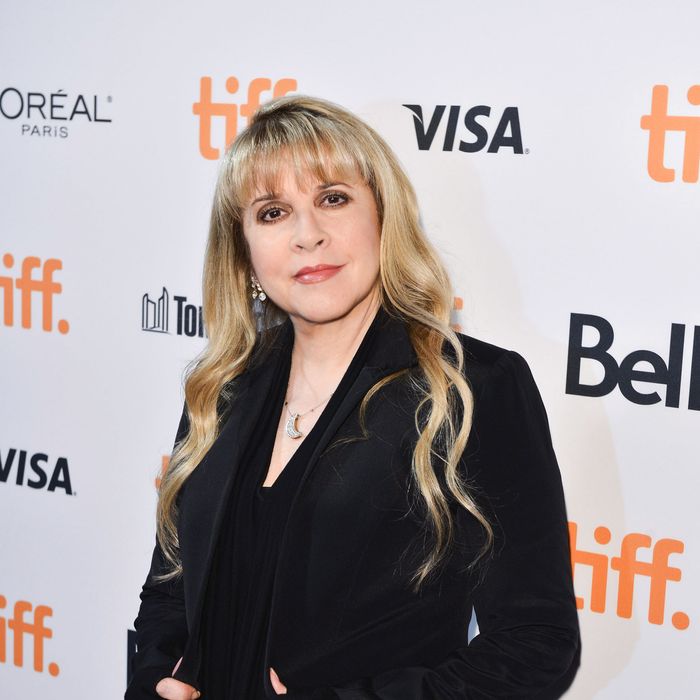 Photo: George Pimentel/Getty Images
On the occasion of the DVD release of In Your Dreams, a documentary about her 2011 album with the same title, the New York Times published an interview with Stevie Nicks. She spoke about how this 2011 album marked a change in her relationship with Lindsey Buckingham:
Because he was able to come to my house and walk into the world of Dave Stewart and Stevie Nicks, which is not the world of Lindsey Buckingham and Stevie Nicks. When he walked in the door he was surrounded by cashmere and hugs.
It's not totally evident if either the home, cashmere, or hugs are metaphors, but does it matter?
In the course of the interview, Nicks also mentions that her album draws heavy inspiration from the story from the movie version of "New Moon, in the Twilight series" and that to quell her anger, she will play "Lady Gaga's 'Applause' and dance around the house."