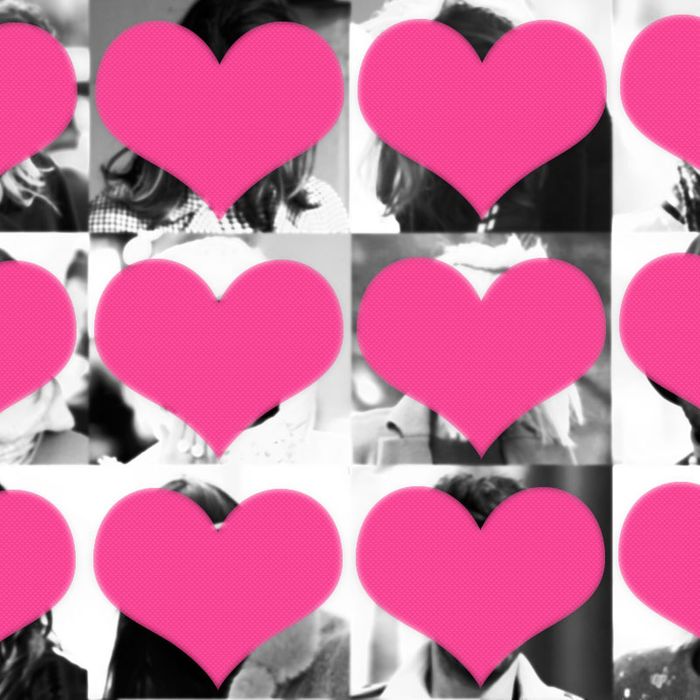 Now that Fashion Week is over, we've realized there were so many fabulous, intimidating, and outright rude people that would probably like to talk/have sex with each other, if only they could overcome the intense and weird social anxieties that drove them to the fashion world to begin with. On their behalf, we've written a few Craigslist Missed Connections to get their Valentine's moving along. If you're out there, feel free to respond, or leave your own versions in the comments. We'll be operating as the unofficial yentas of the fashion world.


Wanna make a blogger sandwich? - w4w
Remember me? I was freezing alongside you while trying to crash standing room at Rodarte. One of you was in troll pants, the other in a Bart Simpson hat. I tried to get your attention while you shamelessly accosted Manrepeller and Bill Cunningham like you'd known them for years. Others might have rolled their eyes, but your  "Hiiii Bill!" and "Oh heeeey Leandre," were like music to my jaded ears. Maybe it's time to make your cheerful blogging twosome a thruple?
 
Cum to my after-party - m4w
I didn't even think it was possible for a girl to own so many sequined dresses or go to four parties a night for seven days straight and still look so hot. But you did it. I saw you at Bar Nana, the Gilded Lily, that secret pop-up ramen shop, Up n Down, and then again at Bar Nana in the span of three hours. Let's meet up and make it official: I wanna be your plus one.
 
Cougar seeking panda - w4m          
You and your endangered species mask were everywhere this season. Can you breathe? Do you wash it? Can I smell it? Are you into cos-play? Why don't we go someplace private and you can keep the mask and I'll put on my cougar suit.
 
hAte train to Brooklyn - m4m
I listened to you complain about traveling to Brooklyn from 14th street on. Some people actually choose to live in this borough, you know? It doesn't just exist to inconvenience you. Also, if I had to hear you name drop "Wang" in a nonsexual context one more time, I was going to rip that P6 beanie off your head. You were loathsome and I should have let you miss your stop, but you looked rilly cute in those Timbs and leather leggings. Maybe let's do some hate sex?

I can take you backstage Honey - w4m
I've seen you backstage every season for Jenny Packham during NYFW with your big powerful camera. We've talked before, because you wanted to know more about the nails for each show. Today when I saw you, I realized you looked a lot like Quinn from Homeland. And I've got secrets. Lots of them I'd love to share with you.
 
You wear beaver, I have one - w4m
To the elderly gent in the fur coat, crisp white button-down, and the neck scarf to end all neck scarves: We locked eyes in the line at Blue Bottle when they ran out of almond milk, rolling our eyes at the futility of it all. I promise not to rumple your clothes, so long as you promise to leave on the neck scarf.
 
I stole your seat, but you stole something of mine - m4m
God. This is awkward. Sorry, not sorry I took your seat at Calvin Klein. I saw you sneak in just after the lights went down. I know you saw me too because you kept pointing at me while you whisper-yelled "WTF Who is that?" over and over at the PR girl. There was something about the spittle flying from your lips, and the way you were sweating in that oversized mink-coat and Carhartt beanie that enamored me—it takes a real man to mix high and low, and an even more powerful one to throw a loud temper tantrum. I might have stolen your seat, but you stole my heart.

Jared Leto look-alike at the Guess party - w4m
I was at that Guess party on Tuesday night, too. We exchanged a smile. I was the redhead with the mini-backpack and the YSL creepers, you were the Jared Leto doppleganger by the bar.  I'm sure you hear this a lot, but with the ombre hair thing and those crazed, crystal blue eyes, you look so much like Jared Leto, I really thought you were Jared Leto until you sent your wingwoman over to get those models' numbers and got turned down. I guess I was wrong but Jordan Catalano or not, wanna meet?
 
Let's go shopping. - w4w
Did you see me staring at you outside of Milk? Your Canadian tuxedo was on point and I have such a girl crush. I know this is weird, but where did you get that patchwork denim puffy jacket? Was it Acne or maybe Junya Watanabe? Reach out and let me know. I really like your style. Oh and um, which way do you swing? I'm single. Totes cool if you just want someone to tell you your jeans look good on your ass.