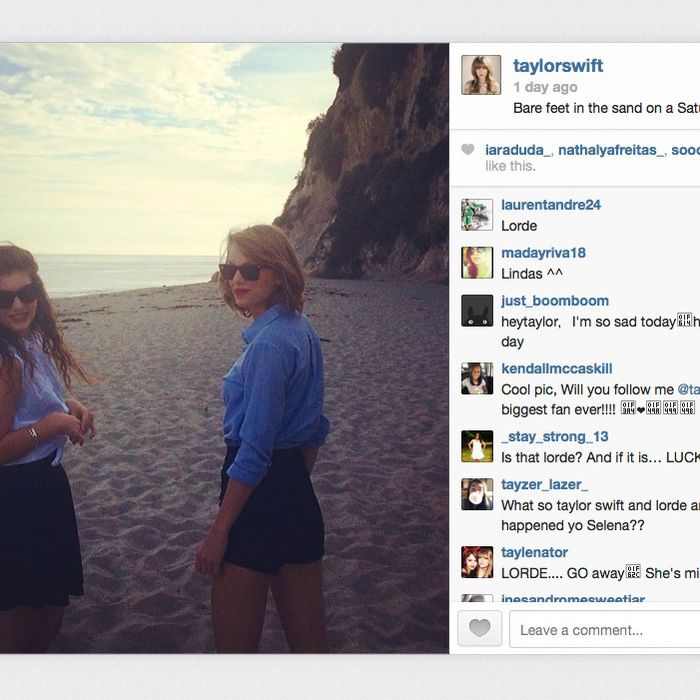 Photo: Taylor Swift / Instagram
Taylor Swift and Taylor Swift friend Lorde wandered over sunlit sands on Saturday, wearing carefully matching clothes in order to communicate their solidarity and to ensure that all outfit compliments were efficient and sincere. Outfit-coordinating occurs in the crucial mirror stage of Taylor Swift friendship: Recall her frolic in Rhode Island with Hailee Steinfeld during Spring of 2013. 
With their eyes behind black sunglasses, both girls were buttoned-up in blue-colored shirts with high-rise black bottoms (a skirt on Lorde, high-waisted shorts on Swift). As Swift dutifully reported in her caption, the pair also walked with "bare feet" to best connect with the sands of time and meaning. And as waves disappear, the ocean — like the best of friendships — remains.