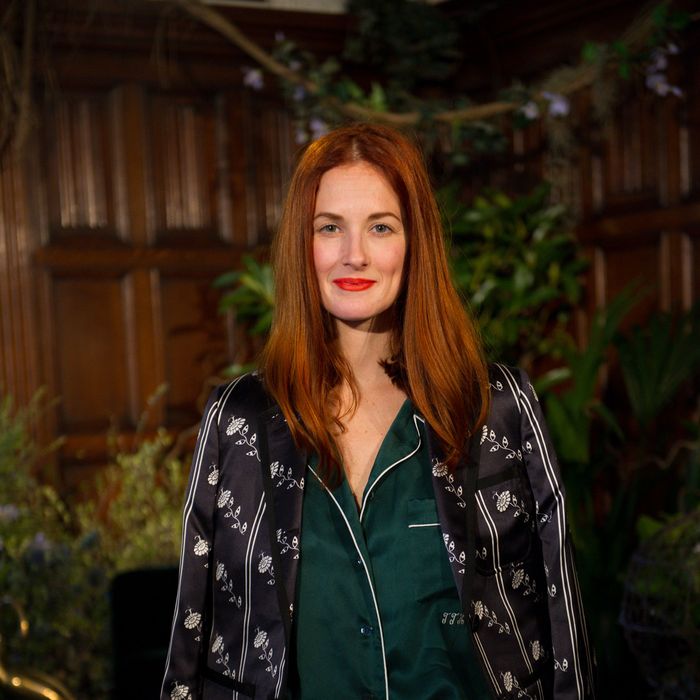 Photo: Nick Harvey/Getty Images
Taylor Tomasi Hill has landed her first official post–M'oda Operandi gig, as a contributing editor for Goop during Fashion Week.
Tomasi Hill, whom Gwyneth calls a "breath of fresh fashion air," will "sound off on everything from her favorite runway shows and up-and-coming designers to beauty tips and street style looks," reports WWD.  Paltrow revealed that Tomasi Hill's "irreverent moments keep fashion week interesting," while Tomasi Hill said that she was inspired by Gwyneth's leadership "both in the world of fashion, and in the greater real of lifestyle."
Their new partnership promises to be long and fruitful — and, most likely, they will bond over Goop-approved basics, such as green shakes, farm-fresh eggs, flower arranging, and hair flipping.