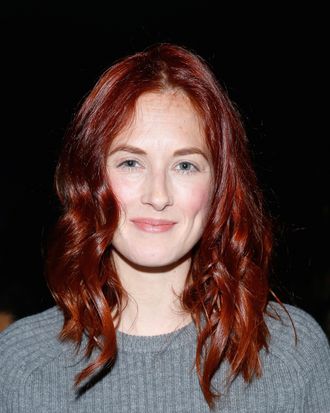 Photo: Cindy Ord/Getty Images
For her new Goop-y writing gig for Fashion Week, "fashion prodigy" Taylor Tomasi Hill went big on the reveals. She revealed she wear sneakers (Saint Laurent high-tops, obviously) to the flower market and has a budding flower business. She marveled over the subtle, smart branding of a bag from the Row, and shared her top pick for Fashion Week sustenance (juice yes, but also: Italian sandwiches from Alidoro.) Most important, she shared a secret that the Cut has been trying to get for years: the name and contact information for her colorist — arguably, the source of her best street-style accessory.
His name is Gion Vincent, and she shared his contact information here. Now you know where to find Tomasi Hill, swathed in foils, every three weeks. The secrets of the hair universe are opening everywhere.