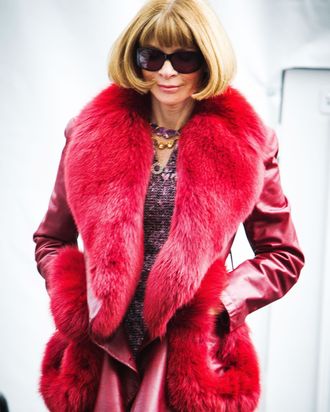 Photo: Julio Gamboa/BFAnyc.com/BFA NYC
On the eve of Fashion Week we've scoured the universe for the best old footage of A-Dubs (from Charlie Rose to 60 Minutes, Colbert Report to the September Issue, and more) to bring you the most comprehensive collection of Anna Wintour GIFs ever created.
How can a stare pierce through sunglasses? How can a bob stay so consistent over so many decades? Enjoy every glance, cold appraisal, perusing scan, rare smile, and clenched jaw — now in infinite loops.
There she is.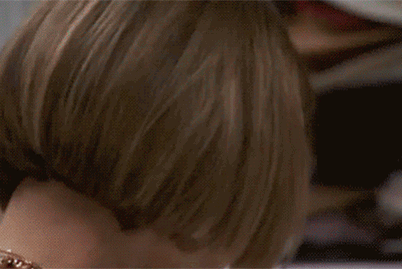 Without her, the world would have the vain incoherence of perfume advertisements.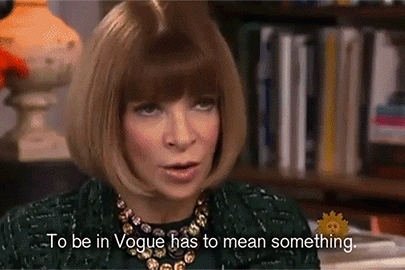 Her eyelids still work; it's just that look that doesn't.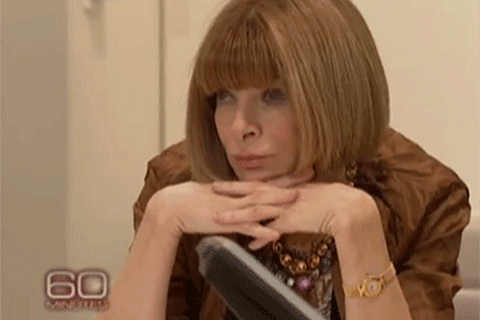 She's always looking for something, but it's certainly not on these hangers.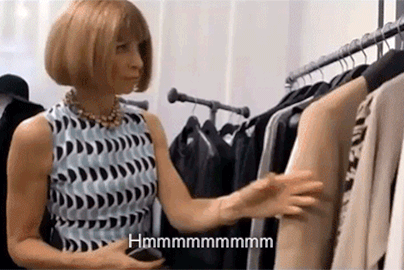 She is a woman who can describe her sentiments succinctly.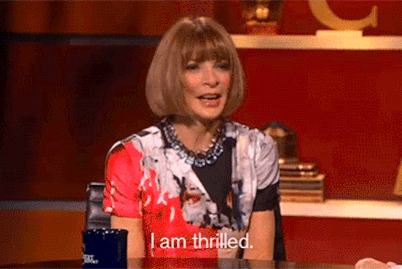 She warns you that you can't be warned.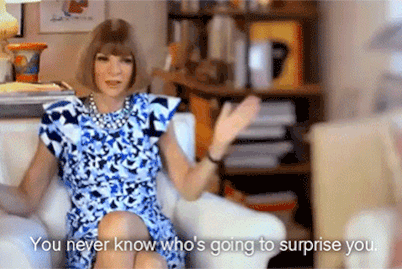 Did you say in just the United States?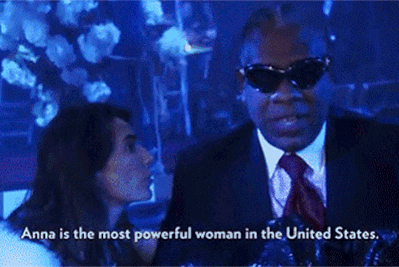 As for any intimidation factor, you people really do this to yourselves, don't you?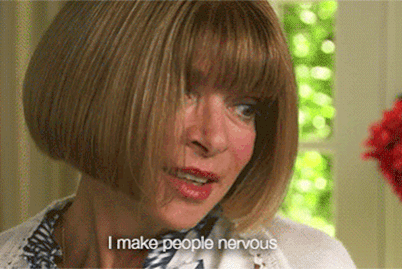 Has anyone ever thrown such shade?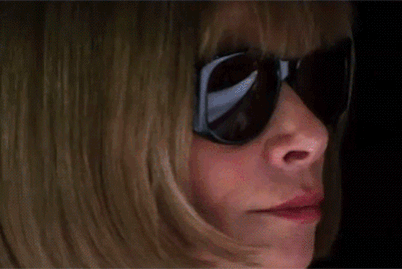 Surprise, Anna!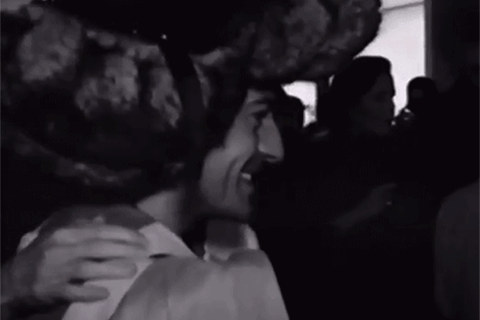 She will find a way or make one.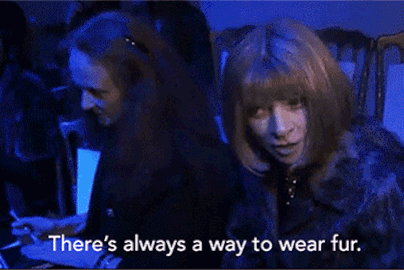 Anna's not leaning — the world is tilting.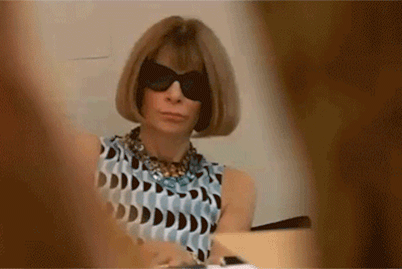 She knows her motivations.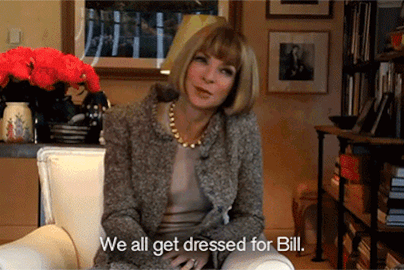 Can you tell that that phone cord is getting fired?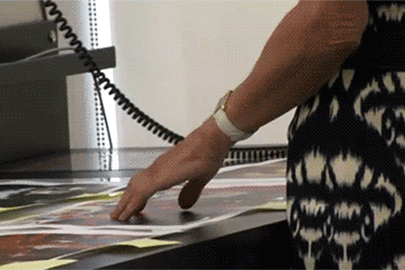 The Wintour of Oz.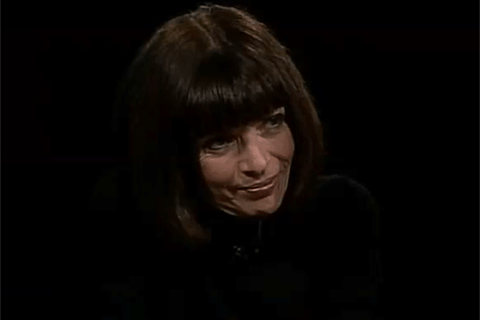 This better be good.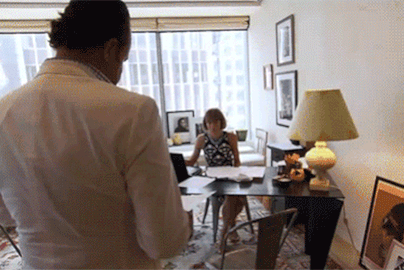 She knows her geography.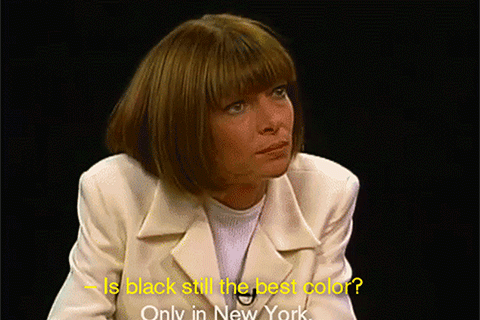 She knows her historical eras.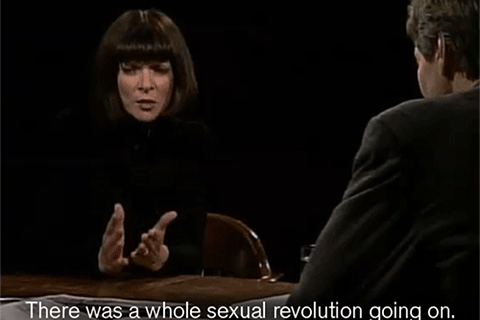 Flash bulbs don't wash out Anna Wintour, Anna Wintour washes out flash bulbs.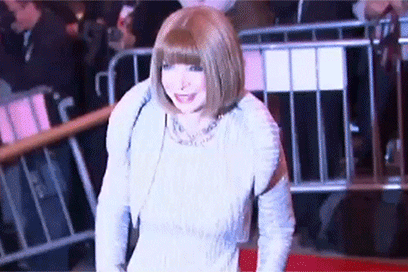 Oh, she sees you. She sees everything.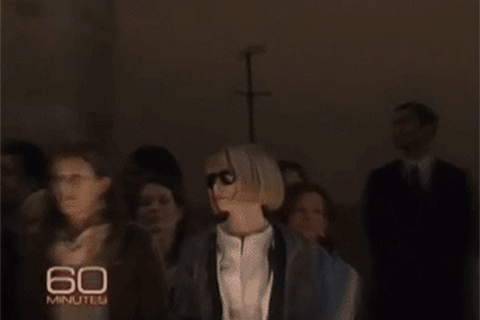 The end.