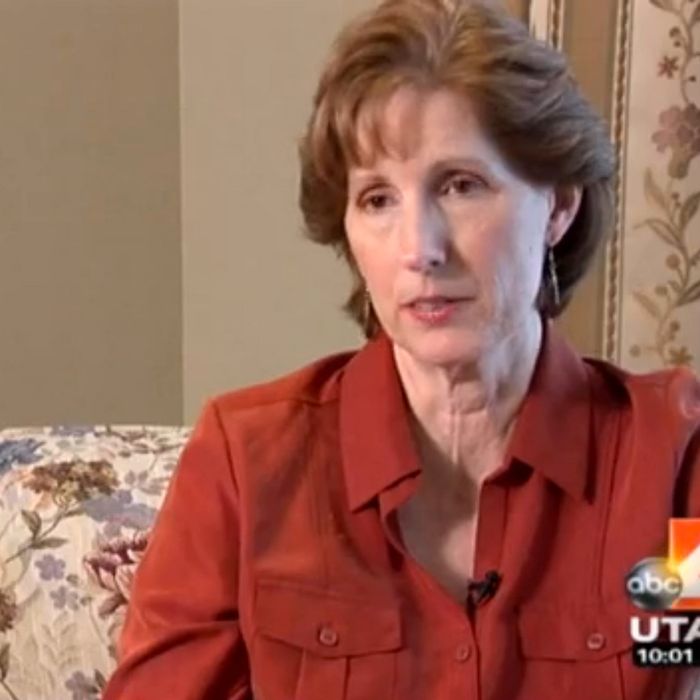 It was a harsh winter day, when a mother in Utah was taking refuge from the miserable wilds of the uncontrollable world in a mall, in a family mall filled with family things. Then — did her eyes deceive her? On T-shirts, on mannequins, in the storefront window of a PacSun — did her eyes deceive her? Were those images of women in their underwear?
Oh, they were. Judy Cox saw these semi-nude women while shopping with her son at the University Mall, in hyper-conservative Orem, Utah. This mother, enraged that she was forced to gaze upon the partially clothed female form, marched into the store and demanded they dismantle their display. But she soon realized that the PacSun bureaucracy could not keep pace with her fiery rage.
Here's what she told ABC:
We were on our way to another store we passed the PacSun store and I stopped dead in my tracks … The bottom of one woman is completely exposed, uncovered and it's a very provocative pose that she's in … Clearly it was offensive and I was most concerned about the youth and the children that would be viewing this … As I was leaving the mall I had this thought coming to me that I can't leave it, I can't let it stay in the window for 3 or 4 days while someone makes a decision … I told her it didn't matter what the cost was that I just wanted every single one, including the displays out of the store.
Cox plans to meet with Orem city attorneys about whether the shirts violate the city conservative code (the city, whose motto is "Family City USA" is mostly made up of members of the Church of Latter-day Saints).  She also plans to return these shirts within PacSun's generous 60-day return policy. Retail may be sinful, but the customer is always right. Just imagine the fantastic answer she will give in response to "What is your reason for the exchange?"