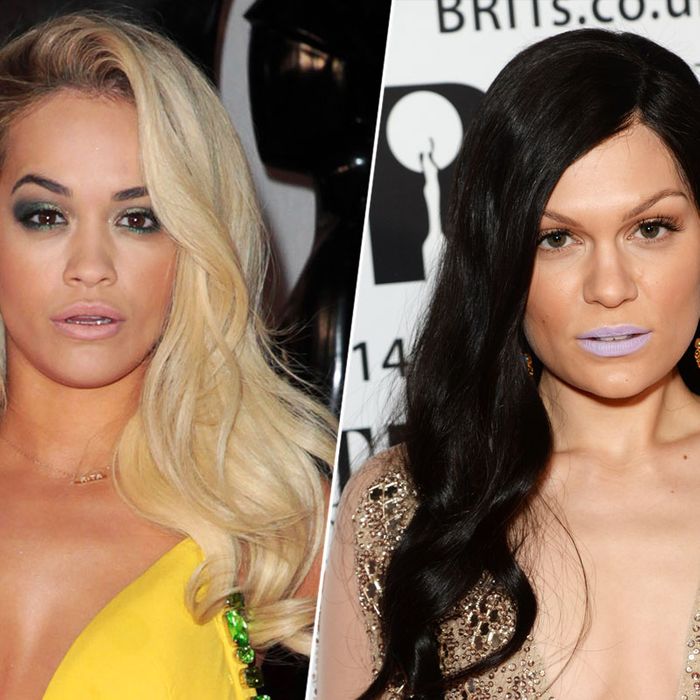 There's a reason why most awards shows happen either pre– or post–Fashion Week — and this assortment of outfits from the Brit Awards, which happened tonight in London, is evidence. Better known as the British equivalent of the Grammys, this red carpet is proof of what can happen when all the stylists are away and stars are left to fend for themselves. From Katy Perry's best impersonation of an Egyptian highlighter to Jessie J's misguided use of zinc oxide, click through our slideshow for the five worst looks from the Brit Awards.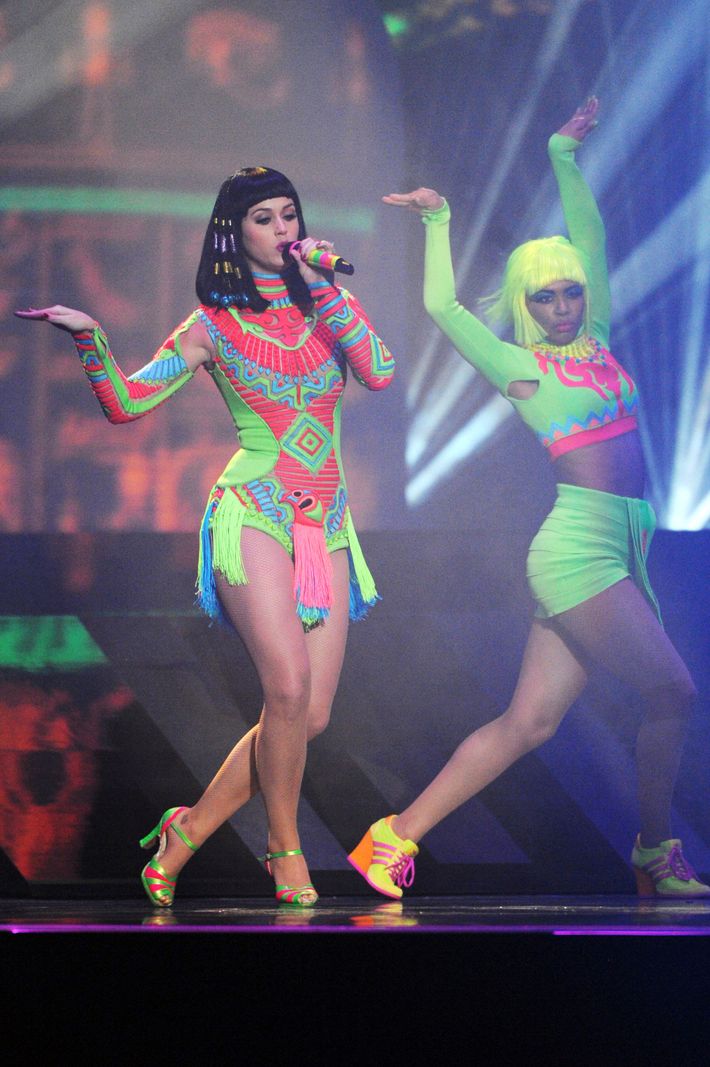 Katy Perry
Does this costume radically misappropriate Egyptian iconography, a nice set of highlighters – or both?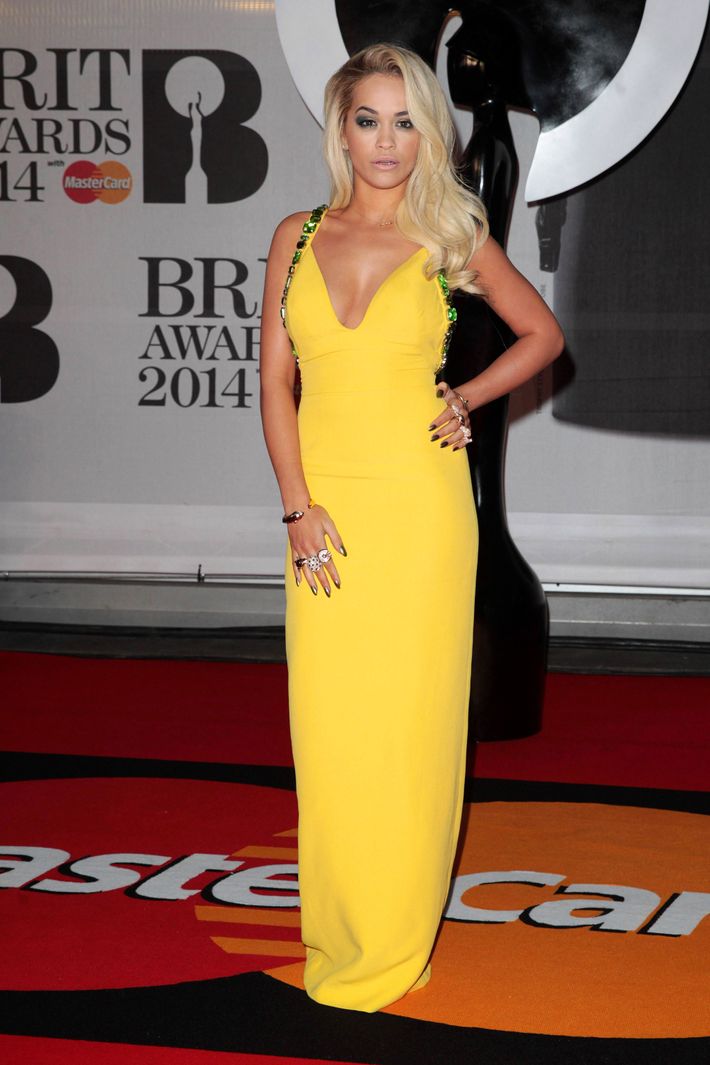 Rita Ora
"I may star in 50 Shades of Gray, but first check out me out in 35 Shades of Yellow." – Rita Ora's Real Housewives tagline.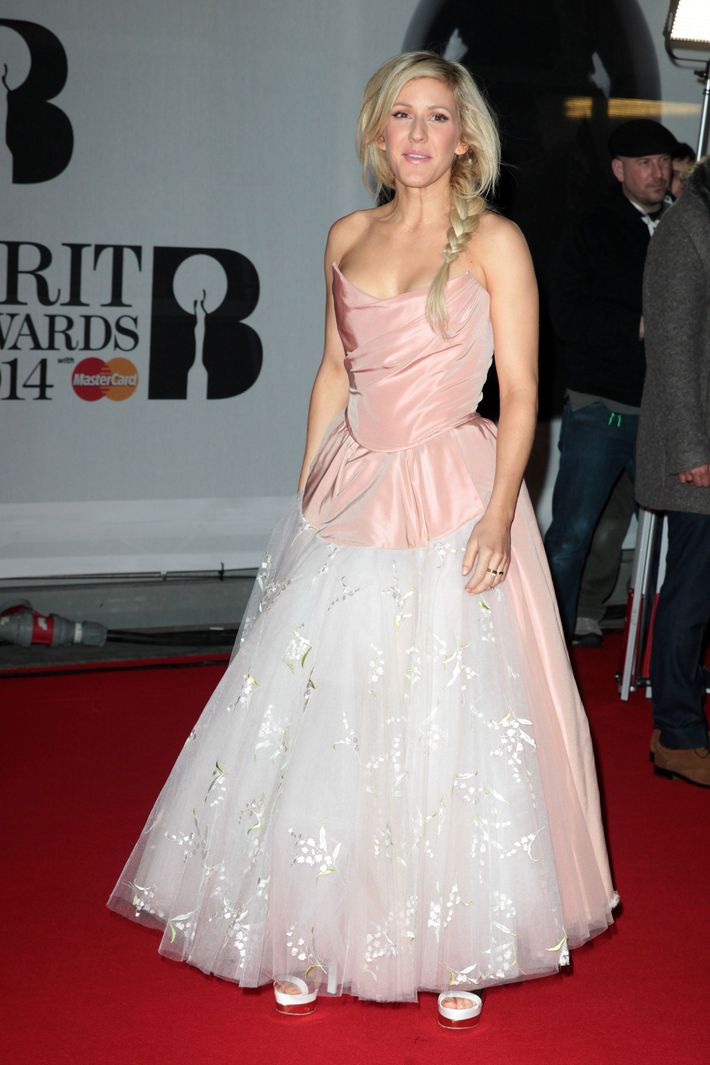 Ellie Goulding
Hidden underneath that skirt are a pouch of teeth that Ellie Goulding collected the night before from under children's pillowcases.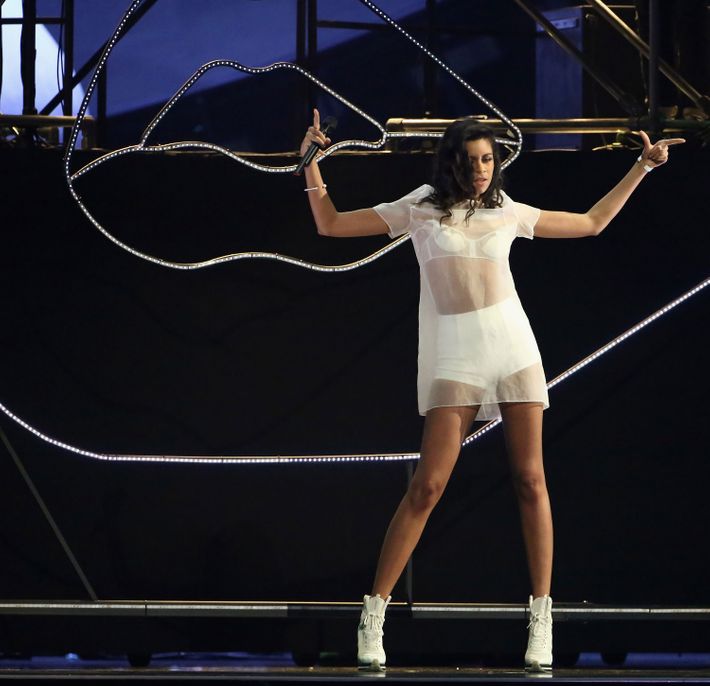 Aluna Francis
What you wear when you are called out of your gynecological exam for a last-minute musical performance.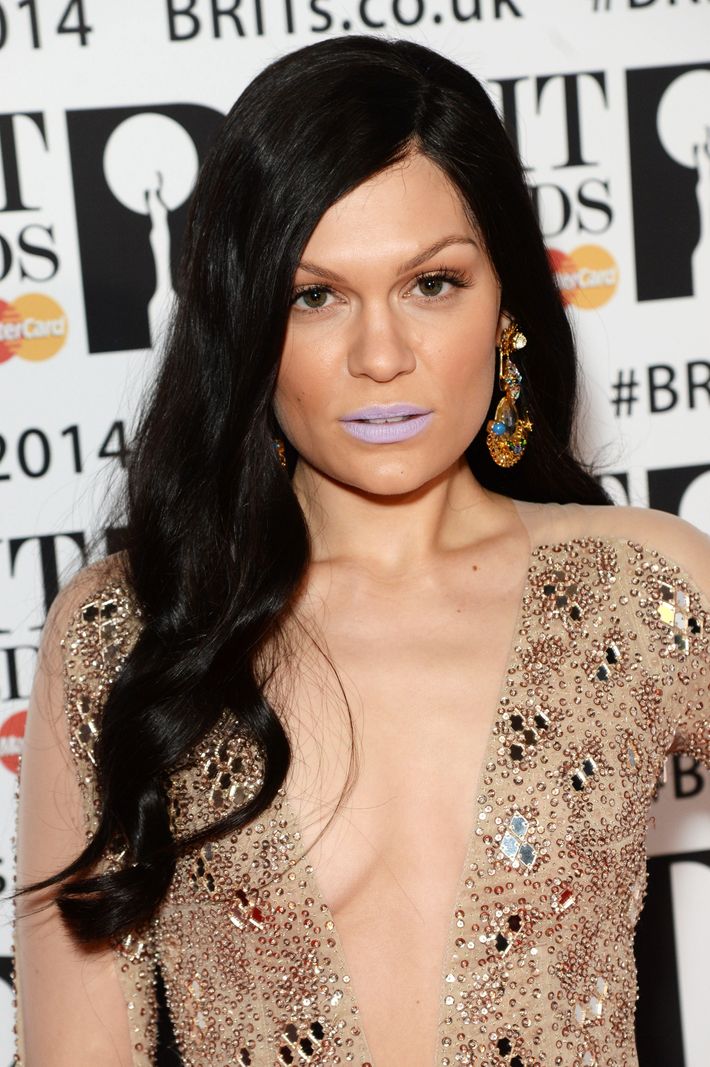 Jessie J
Someone should tell Jessie J zinc oxide doesn't go on your lips.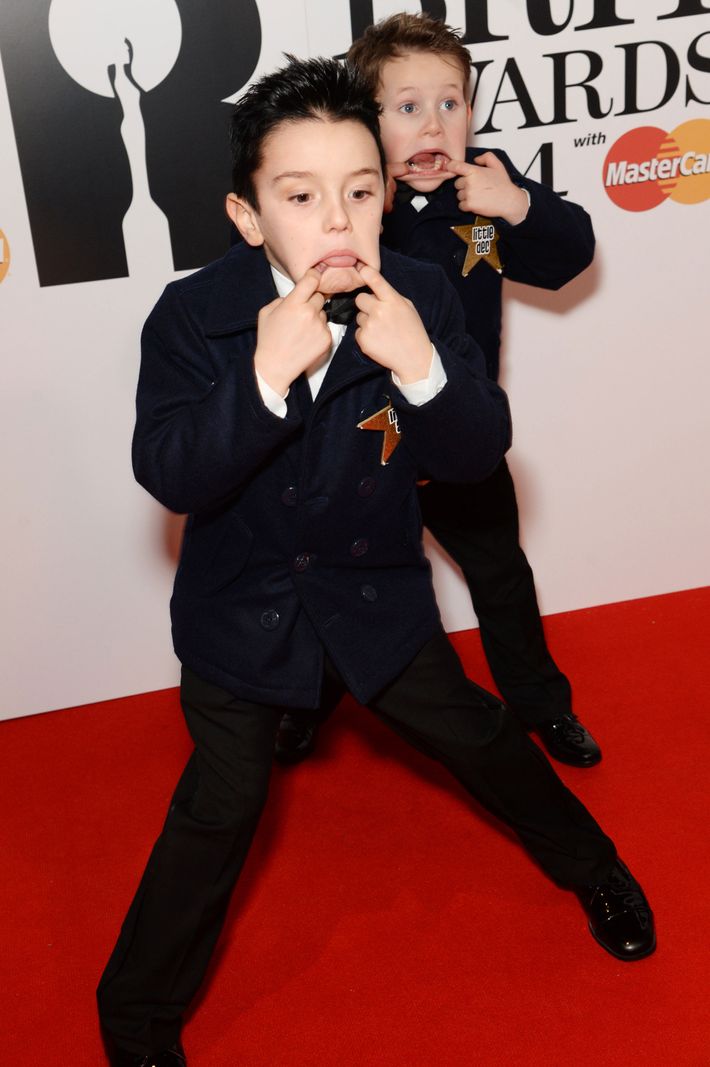 Little Ant and Lil Dec
Our feelings exactly, after seeing the looks on the red carpet.