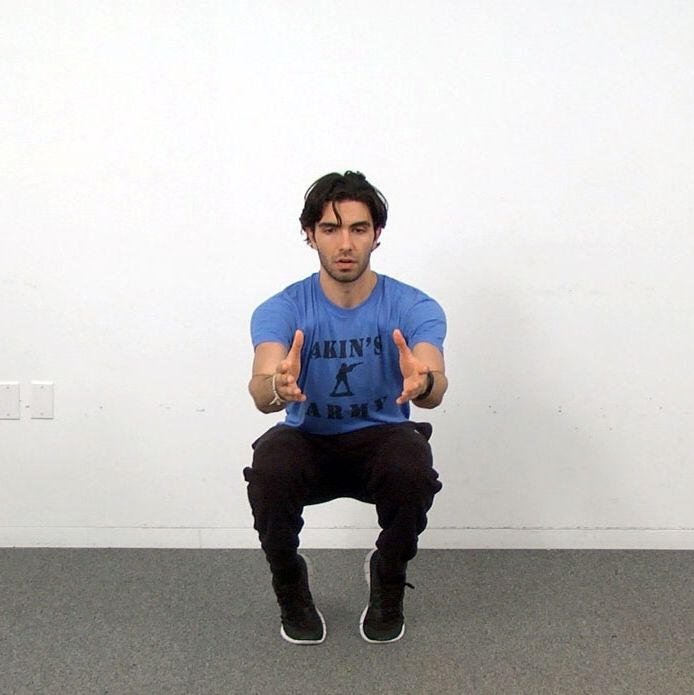 Between the polar vortex and the coming Fashion Week, it might be hard to find the time or energy for your normal workout fix. To ward off the inevitable fatigue, the Cut asked Akin Akman to put together a ten-minute boot camp routine to keep you energized and fit, even if you barely have the energy to lift a Céline slip-on sneaker.
Akman, a Wilhelmina model and former tennis player from IMG Academy (the farm-team training ground for the Williams sisters), is the type of fitness instructor that inspires people to take five (not a typo) workout classes with him in a single day. For the tired Fashion Week souls who will find it difficult to make it to even one of his classes, whether they're his in-demand SoulCycle sessions, Crunch boot camps, or his own guerrilla fitness movement, Akin's Army, Akman created a long, lean, strong workout via GIFs. Repeat each move for one to two minutes.
Move 1: Leg lifts. This move engages your inner core. Place your hands, one on each side of you, with the grip facing in. Keep your legs straight and lift them off the chair toward you. Be sure to keep your belly button pulled into your spine as you do these moves.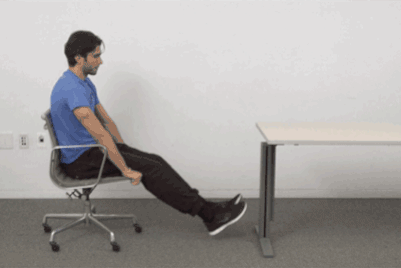 Move 2: Tricep dips. Keep your arms long and lean, which will give you more strength to tote your camera bag and laptop around Fashion Week. Your grip on the chair faces out, and you want to keep your body straight as you keep your triceps at a 90-degee angle. Toes are lifted, so your heels are on the ground.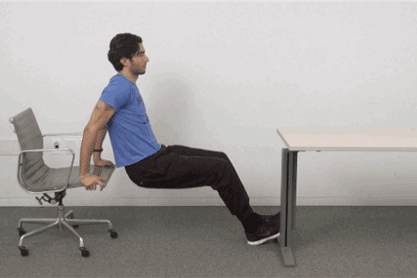 Move 3: Table squats. Pull a table over for balance and stay on tiptoes. Pulse down to a squat until your thighs are parallel with the floor.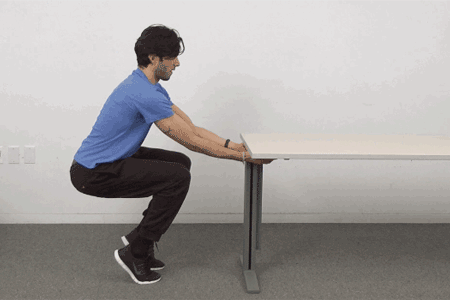 Move 4: One-legged squats. Do these to create "long and sexy calf muscles," Akin says. Or, as he says in SoulCycle, "sexaaaay."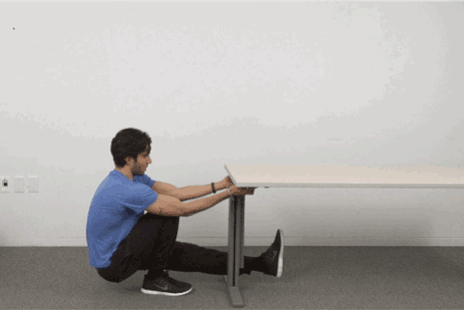 Move 5: Tabletop push. Stay on tiptoes, with your elbows resting on your knees and palms facing up. Place palms under the table. It's a push-up with a mini-bicep workout.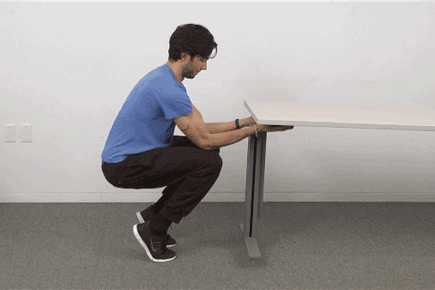 Move 6: Squats. Finish with a classic move, the Chanel 2.55 of exercises. Often riffed on and modified, but timeless.