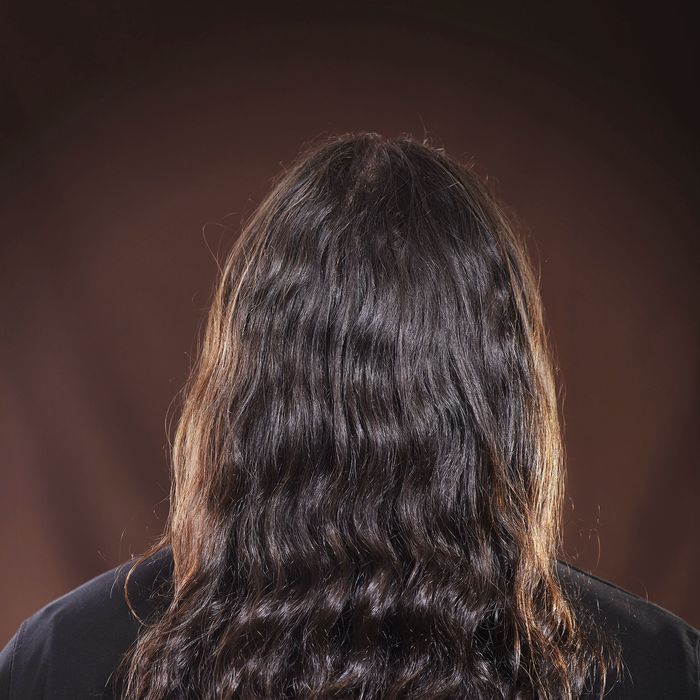 Photo: DElight/Getty Images
We know that Jared Leto revels in his ombre strands while Kit Harrington secretly hates his magical mane — but what is it like to be a regular Joe who happens to have silken, flowing locks? Slate's Katy Waldman interviewed Jason Bartlett, a moderator of the longhair community website Men's Long Hair Hyperboard. The site started in 1996 to celebrate and offer support to the rebellious men who dare to let their follicles grow free. Here's what life is really like for a longhair:
1. The desire to have long hair isn't a choice, but sometimes it is: Bartlett explains that some men consider long hair to be a "fashion statement," i.e., men that want to join rock bands or be Fabio, but for others it isn't a choice. "One group is innate — men who've known they wanted to grow their hair long since they were six or seven. It's in them and a part of them."
2. Longhairs might get harassed in airports: "Well, I sometimes get harassed in airports," says Bartlett. "Certain people may draw conclusions about me based on my hair. But I think attitudes have really changed, even from 20 years ago. I approach people without trepidation."
3. Longhairs don't hate shorthairs: "Okay, this man has short hair. Does he want to have short hair? Or is he afraid? If he's not afraid, if having short hair is who he is, then we respect that."
4. You're nobody until you're somebody with a man-pone: "You've sort of 'made it' once you can tie it back. A lot of guys get discouraged during that stage. In our vernacular, it took me about 18 months to 'arrive.'"
5. There is a hair-archy: "I would say the pillars, the guys we consider supermembers, are especially long. We've got a few men with knee-length hair. Most men and women can't do that genetically. So when the ones who can post pictures and offer advice, they're given more honor. And those with the most amazing length and thickness combined, we give them superstar status," says Bartlett.

6. Suave Coconut is a great conditioner: Bartlett also recommends using various oils instead of leave-in conditioner and using a boar bristle brush. 
7. More men would have long hair if they could: Society just makes them afraid to let that hair flag fly.