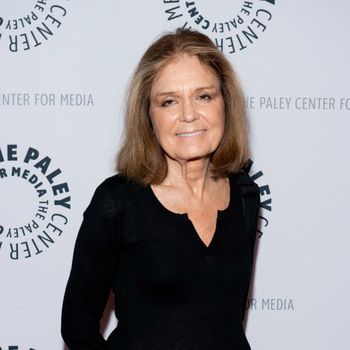 Photo: Noam Galai/WireImage
Gloria Steinem turns 80 tomorrow. She compiled a list of good things about the octogenarian life, some of which she shared with the New York Times' Gail Collins. A big one is not being sex-obsessed anymore.
"The brain cells that used to be obsessed are now free for all kinds of great things […] I try to tell younger women that, but they don't believe me. When I was young I wouldn't have believed it either."
Another is that your ex-boyfriends aren't mad at you anymore.
"Your old lovers get to be your really old lovers, and you can't remember who broke up with who, or who got mad at who — just that the two of you remember things that no one else in the world does."
The last is that you no longer mourn every hookup you turn down.
Recently, she recalled, she met a young man in her travels and thought, "If I was younger, we'd have had a great passionate affair for two years and been friends the rest of our lives. […] I didn't regret it. That's the advantage of shifting hormones."
All of this sounds much more like a relief than a bummer if you read Collins's piece after reading fellow Times columnist Joyce Wadler's latest on sex in your 60s. It is largely about learning the difference between orgasm face and heart-attack face.