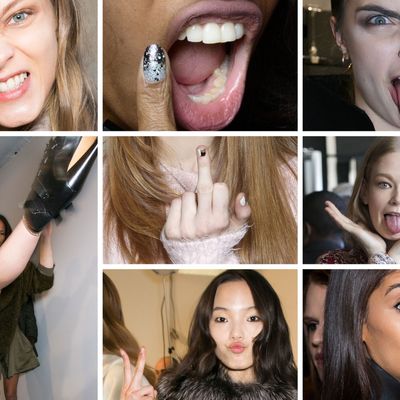 Phew. Four weeks later and stick an Hermès fork in it: Fashion Month is finally done. No one is more thrilled or excited than the models who have traversed the four cities. The Cut found nine pictures that express how these models must feel, knowing that the ordeal is over. Kick up your heels and relax, girls. Ask Kendall to invite you over to the Kardashian Kompound. You deserve it.
1. Smell you later, fashion month.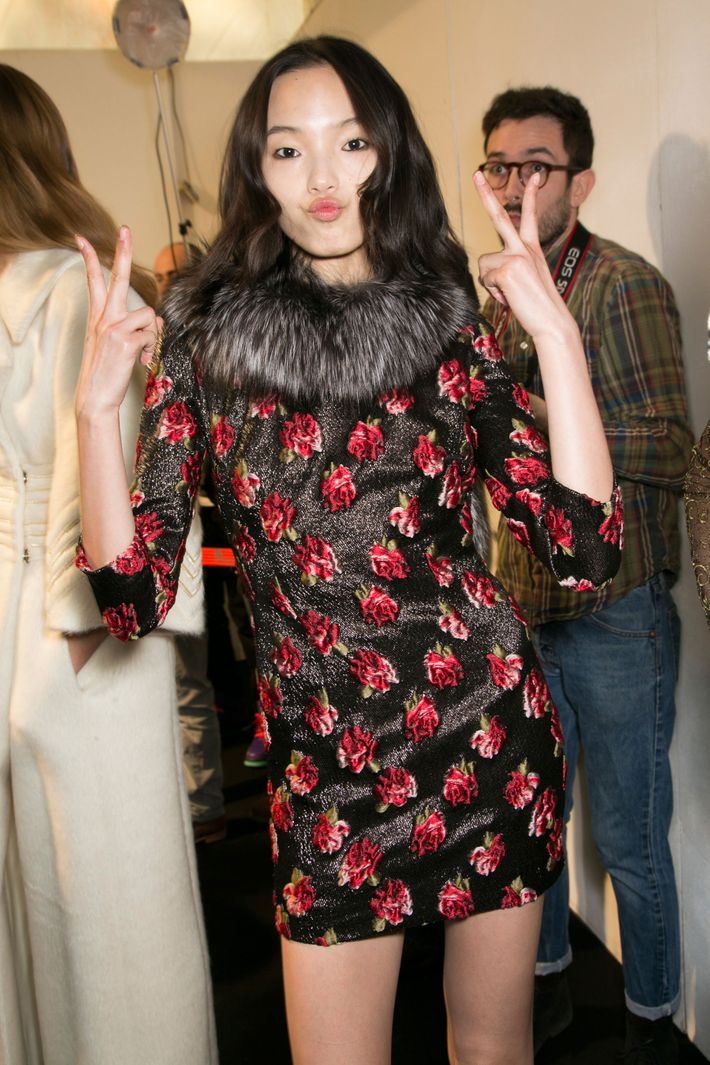 2. Yes, I do mind if you want to "take a quick picture" with your iPhone.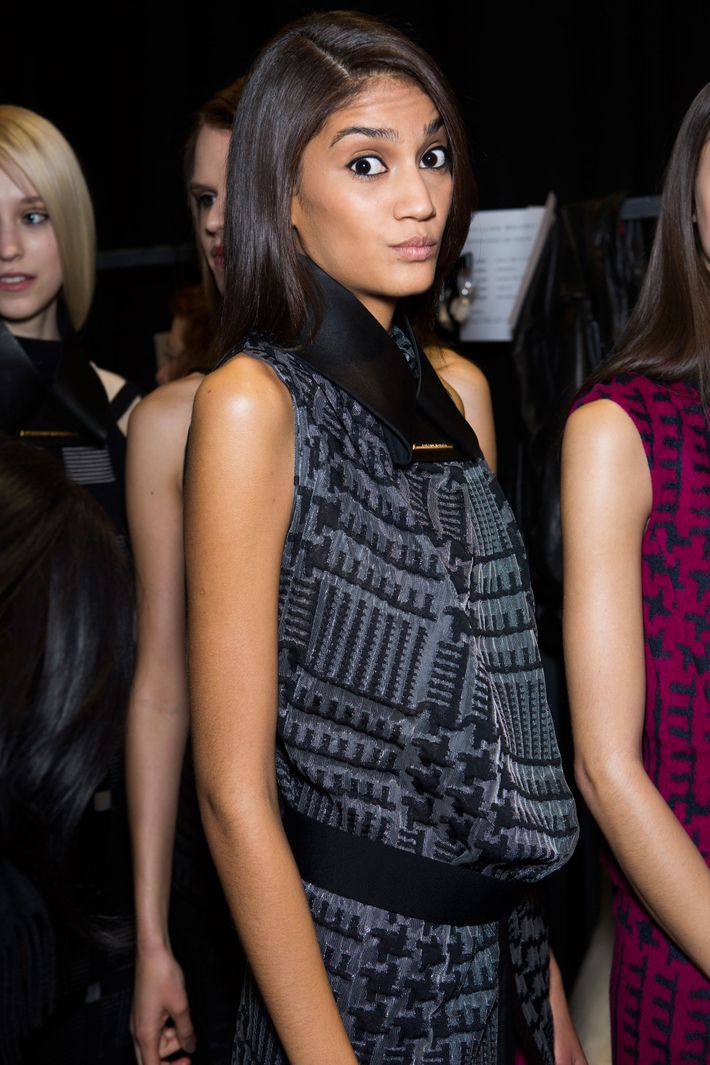 3. No more heels, no more (look)books, no more bloggers with their dirty looks.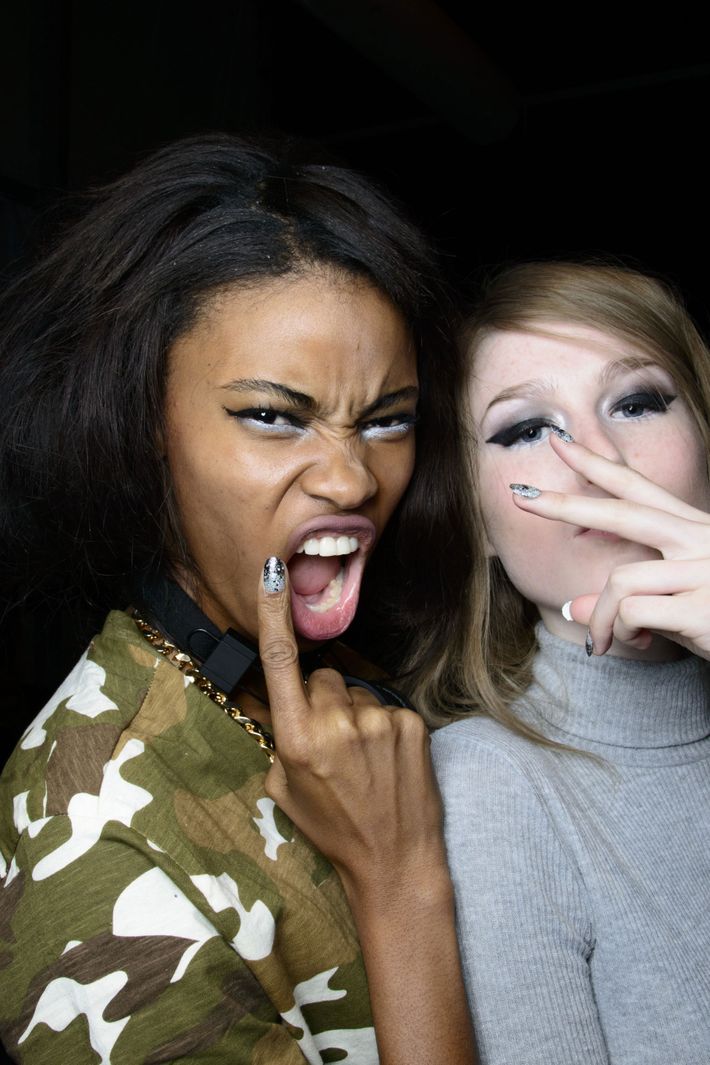 4. Stuff it.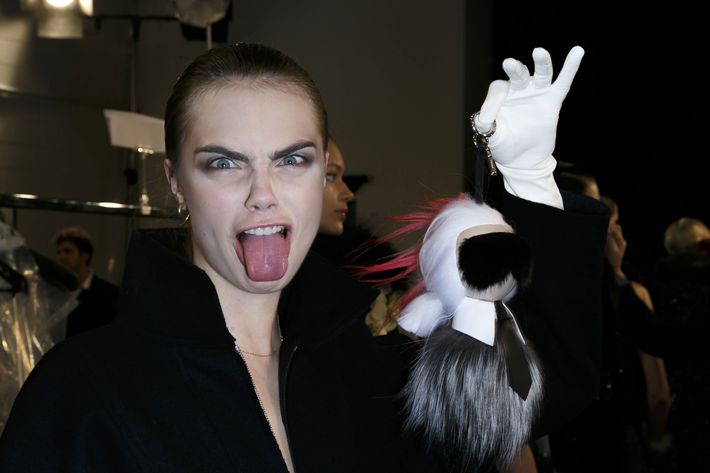 5. Now I can go back to a life of being full-time adorable, without cameras around.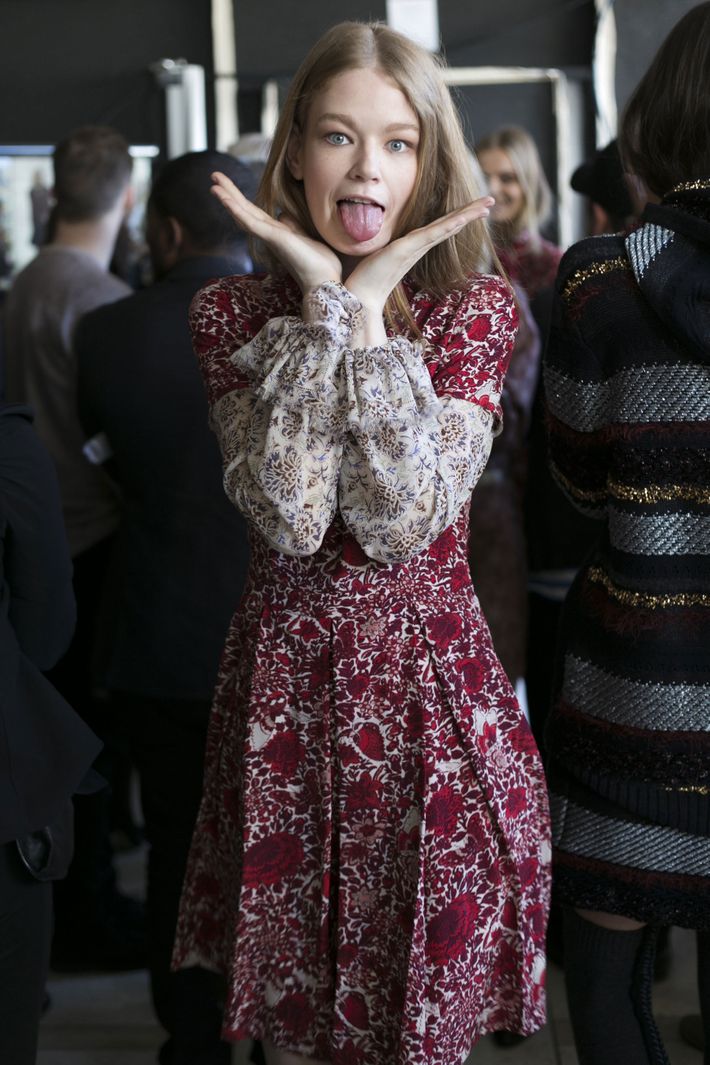 6. Say hello to my little friend.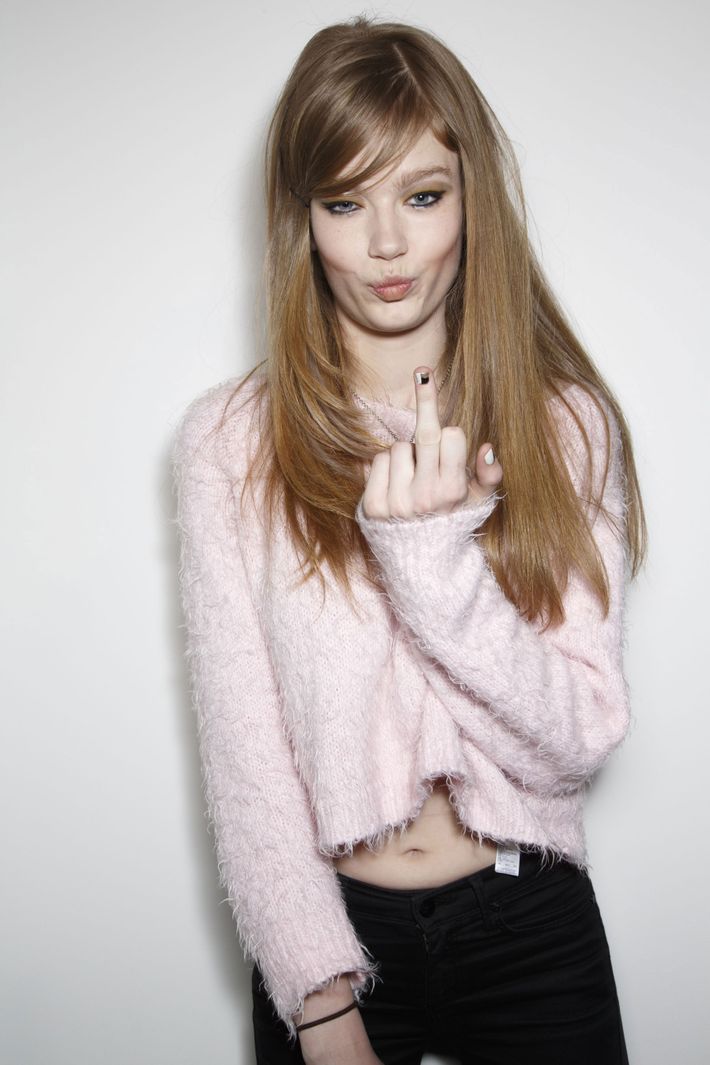 7. I'm ready to kick off my heels.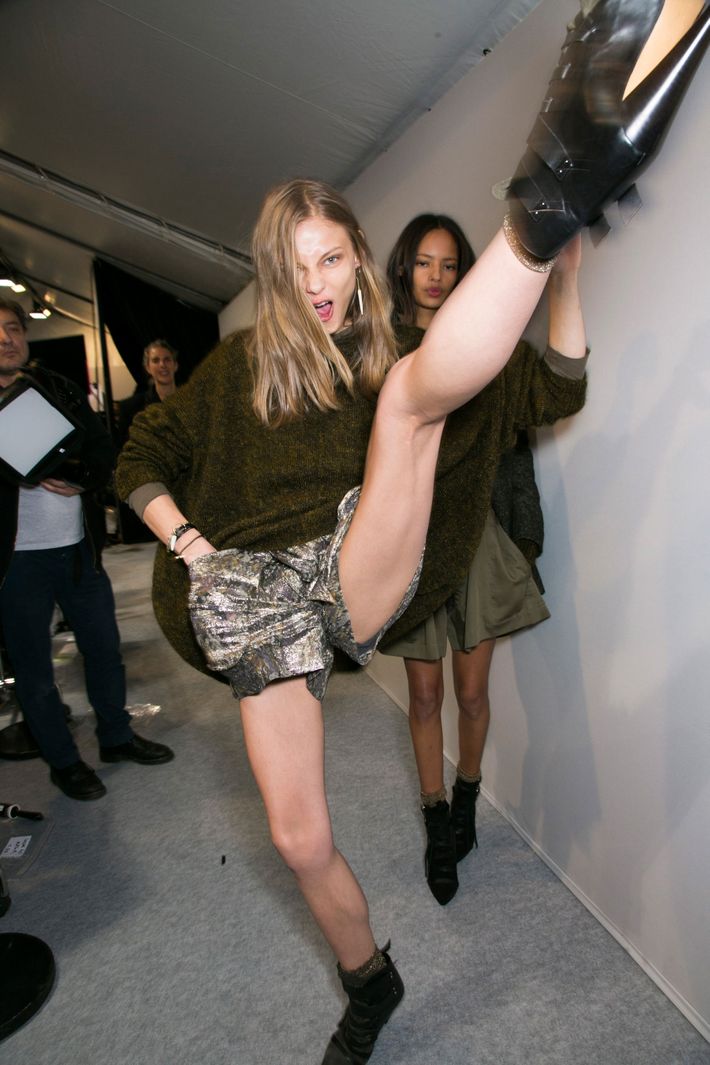 8. An eyebrow party is not a real party.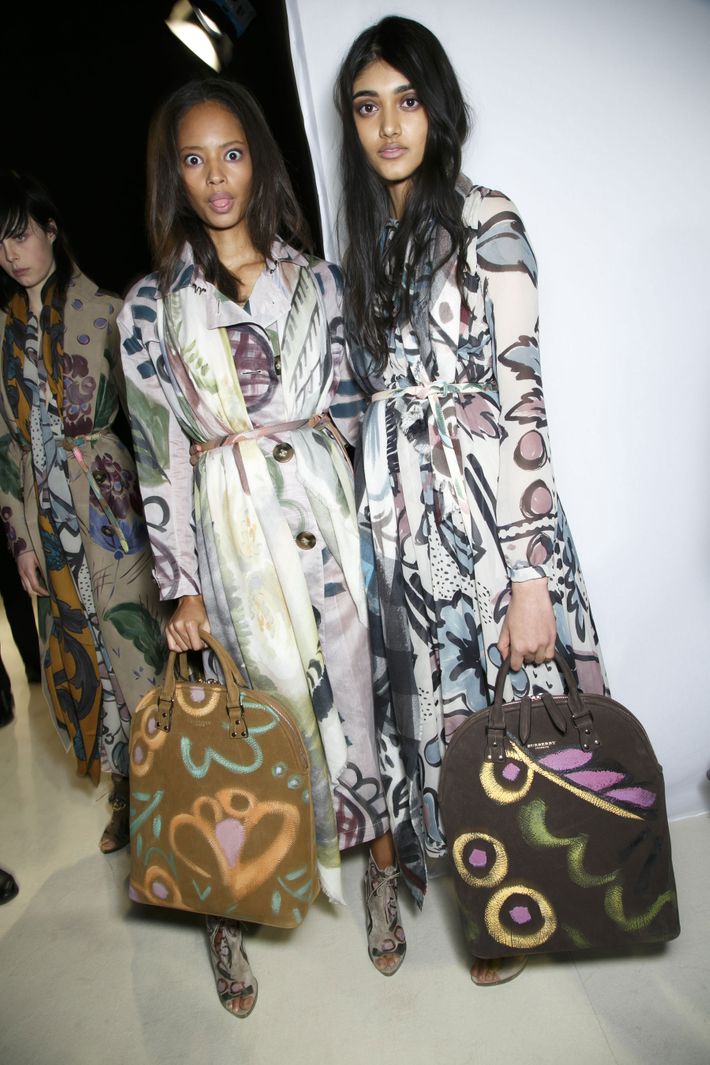 9. Peace out, Fashion Month. Until spring 2015.