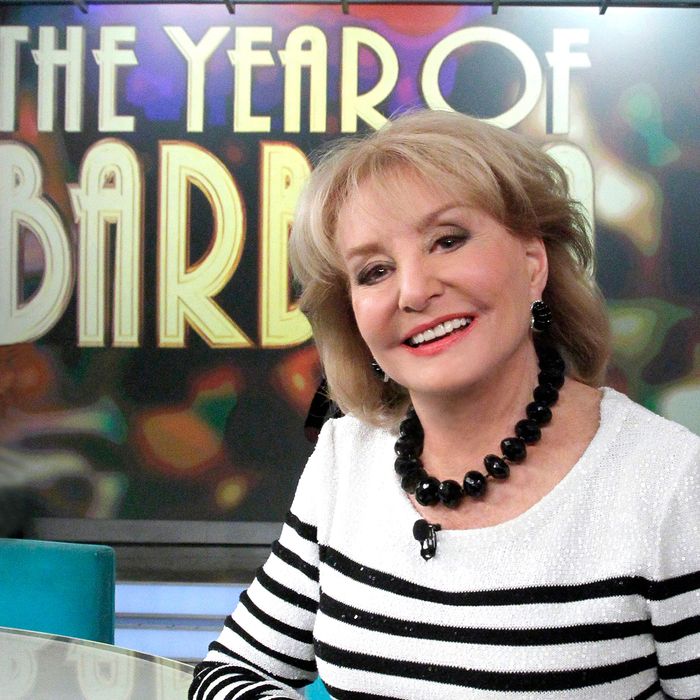 Photo: Lou Rocco/ABC/Getty Images
Since Kimye Vogue Kover Day, the debate has been raging: Are Kim and Kanye worthy of a cover? What will we use now that we can't use hashtags? Who will North West grow up to become? Well, yaysayers and naysayers, lay down your social-media weapons. An authoritative voice has finally spoken.
The Cut caught up with Barbara Walters at Arianna Huffington's celebration for Thrive to get her feelings on the matter. Turns out she approves:  "It's not a Medal of Honor; don't take it so seriously," she said. "I think it's a wonderful cover, and very smart of Anna. They're two beautiful people, they live their own life, and I think it's refreshing."
The Walters has spoken.