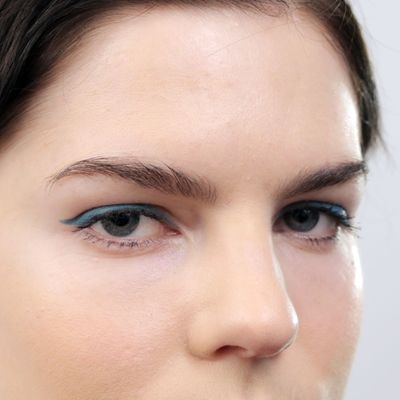 If there's anything to take away from Spring's runway beauty, it's to follow the advice of Funny Face and banish the black from your make-up palette. So, here at the Cut, we tried replacing our standard little black liner with eyeliners in various rainbow shades. Inspired by Lupita Nyong'o's glorious indigo eyeliner from the Screen Actors Guild Awards and a pretty teal eyeliner from Stila's new Spring offerings, the Cut asked Sarah Lucero, Stila's Global Creative Director of Education, to show us how to wear a bright blue eye.
Step One The key to wearing a brightly colored liner is to choose a color with enough depth that it doesn't look cartoon-like on the face. Stila's new Teal liner, with its blend of green and blues but with a depth of brown, Lucero explains, looks good on all eye colors. With a bright colored liner, you want to paint as close to the lashline as possible, so the color looks like an accent rather than an all-over shadow. And to do that, you must "literally paint your lashes," Lucero explains. You can also tilt the eyeliner pen to use it horizontally.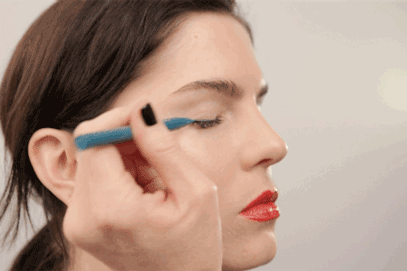 Step Two Draw out the lashline to the outer corners with a slight flick. With a bold eyeliner color, you don't have to create a super exaggerated shape, but a slight flick at the ends is a fun way to accentuate the color, especially if your eyes are more hooded.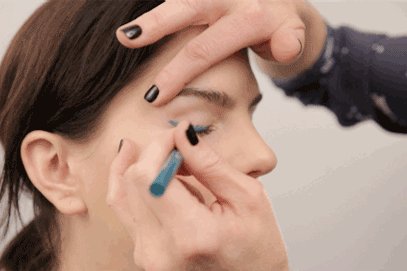 Step Three Continue painting a thicker line to accentuate the color.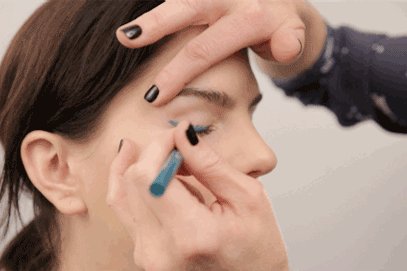 Step Four The final look.