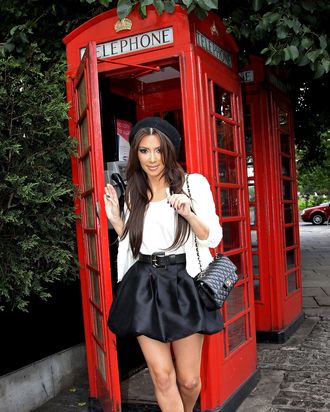 Photo: Chris Jackson/Getty Images
For the first time in three years, sales of nude lipsticks in the U.K. are outpacing those of red lipsticks. According to The Telegraph, High Street chain Debenhams has reported that no-color shades are outselling reds by 62 percent, with Selfridges reporting similar sales. The trend is thought to be driven by Kim Kardashian's make-under, seasonality, and minimalism in runway beauty. But probably mostly Kim Kardashian.
Sarah Stern, Debenhams' health and beauty director, says: "Even reality star Kim Kardashian has recently undergone a make-under toward a softer, more relaxed appearance." Translation: Even Kim Kardashian has been eschewing red lips, and going for more klassy, nude tones to go with her upcoming, super-subtle wedding. Maybe it's the Kimye effect, or the effect of another princess who never, ever wears a red lip?