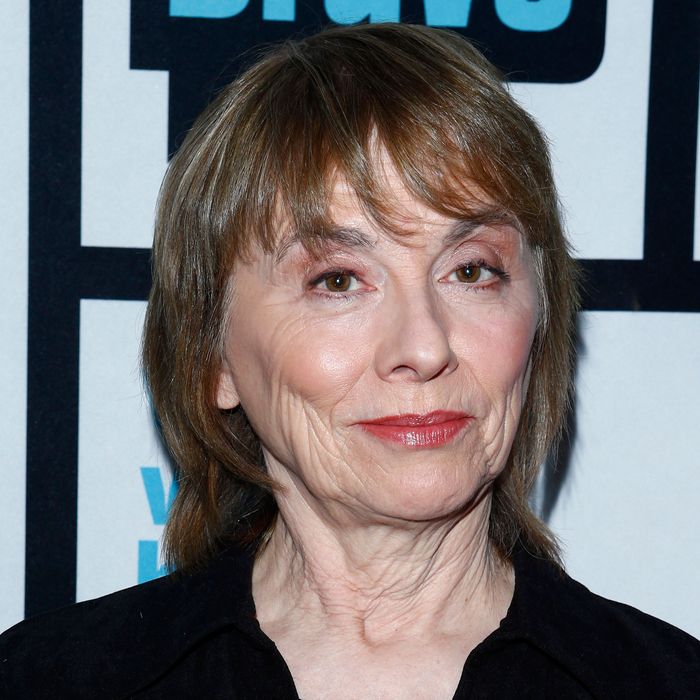 Photo: Bravo/Getty Images
Cultural critic and feminist bugbear Camille Paglia loves the Real Housewives franchise series. Possibly more than she loves Madonna! In an essay published on the Bravo network website, Paglia explains that the Real Housewives have replaced soap operas for her daily source of "frank displays of emotion." She writes:
And lest you think she says that rhetorically, Paglia has a repeat-viewer's depth of Housewives knowledge:
"I view Tamra, my favorite Real Housewife, as a contemporary updating of the great Donna Mills on Knots Landing, another California soap saga of battling blondes. […] Donna was oblique and understated, a whispery shimmer of magnetic elegance. But Tamra runs hot! She has the cackling mischief and rowdy spunk of a brassy cheerleader. As a fitness guru with her own gym, she's a whirling dervish of physical activity. She represents the gung-ho athleticism of a new generation of American women.

I'm sure Tamra's far-flung fan base is as delighted as I am that she has found happiness at last with the buff and warmly charming Eddie Judge — what a mensch! Nevertheless, I'm still grousing that Tamra gave such a hard time to that intriguing Brazilian, Fernanda Rocha. Hey, what was the big whoop with letting THAT little flirtation go on a bit longer? Tamra didn't have to put out — just let those vibes hum to the max, as in all those European art films usually starring Catherine Deneuve. The bodacious Fernanda got a raw deal."
There's a lot more, including her theory that Andy Cohen is the messiah, at Bravo. I hope it goes down as the best audition for television-recapper job of all time.