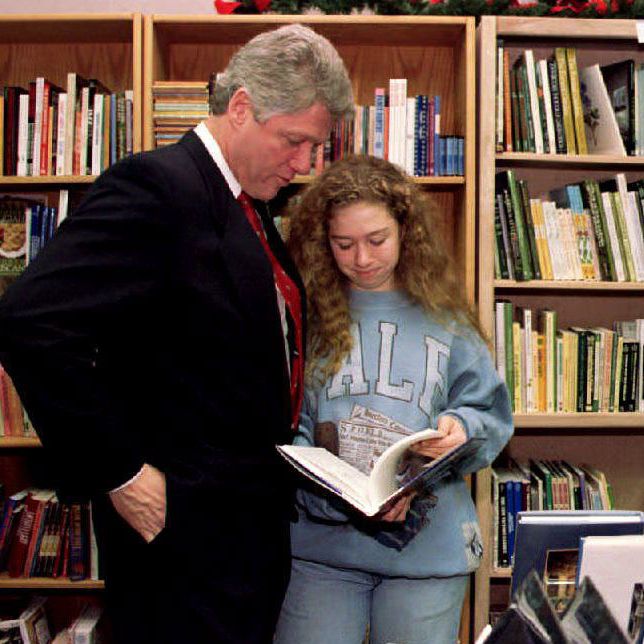 Photo: HERB SWANSON/Getty Images
Chelsea Clinton, whose existence proves that mild-mannered ecru can come from a mixture of bright chartreuse and vivid indigo, reports that as a teen, she wasn't allowed to attend 99 percent of the White House get-togethers. In a brief interview about the fun she had from the years 1993 to 1997, Marlo Thomas asks Clinton to name either the strangest or neatest thing about living in the White House:
Well I can't think of anything strange, I'm sorry if that's a lame answer, but it's an honest one.
Thomas tries another tack: "Did you go to any of the parties, that must have been fun …" Well, let Clinton tell you about that:
No, no, not really. I went to some of the Christmas parties, but otherwise my parents strongly emphasized me having as normal a life as possible, I think that was really good for me. I went to school, I went to ballet, I came home, I did my homework …
This is a fascinating household setup, where the teen sits quietly upstairs while she waits for her parents to quiet-down-now-please.