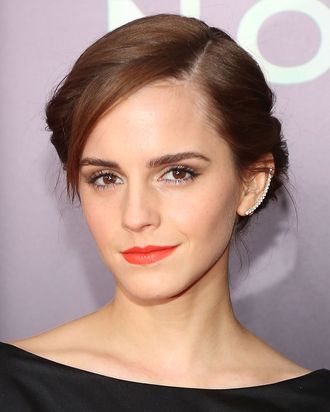 Photo: Taylor Hill/2014 Taylor Hill
Noted comely 23-year-old Emma Watson says that she has decided she's ready to begin aging. In an interview with The Sunday Times, in defiance of the absurd aesthetic pressures placed on women, Watson declared:
I'm excited about the aging process. I'm more interested in women who aren't perfect … They're more compelling.
Well, you know, when you say you're ready to begin aging, lovely smile wrinkles flock to your face, in delightful glee, and silvery gray hairs sprout with shining abandon. They're so happy you're ready to welcome them.