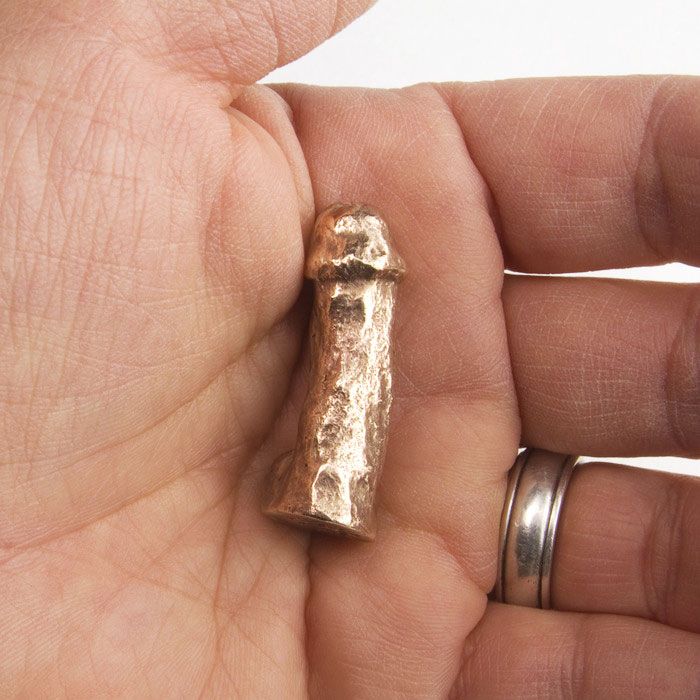 According to the hypermasculine lore of Glengarry Glen Ross, a man's success in business depends on a set of "brass balls." But now Holly Wilson, an artist in  Oklahoma, is bringing a tiny brass penis to the table.
The sculptor was sick of feeling dismissed by men in the gallery world, so she decided to create a line of penis statues to remind women to hold their own when faced with sexism. "If all that separates us is a dick, then here is mine. Now let's get down to business," she writes on the Kickstarter page for the project.
The little penis comes in several different varieties. Interested parties can choose between two directions — left leaning or right leaning, depending on their personal (or political) preferences. There are three different metals: sterling silver (for the precious times), white bronze (for brassy times), and, if you feel like making a strong statement, 10-karat gold "for the bling times."
Wilson doesn't actually recommend slapping a dick talisman down on the table during tense meetings, but instead employing it like a phallic lucky rabbit's foot. Hold it in your hand to remind you to be bold in male-centric business meetings or during dinner with the friend who constantly mansplains The X-Files to you.