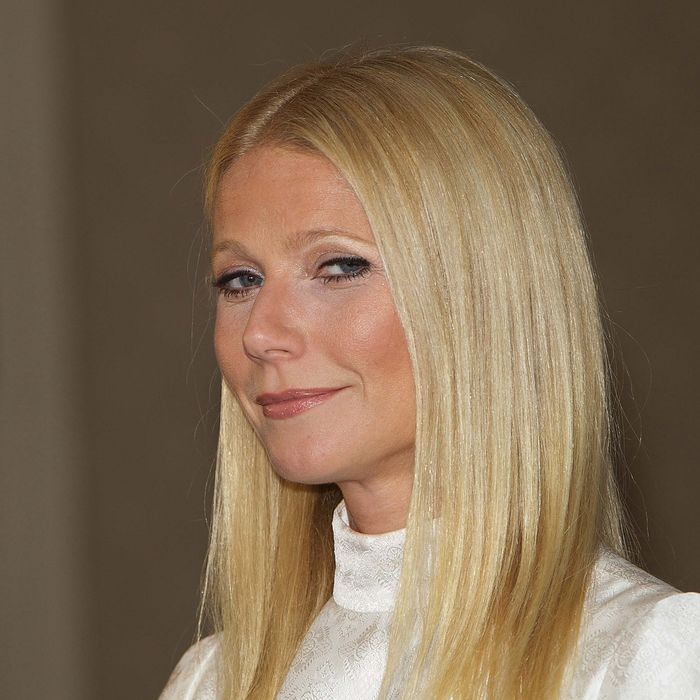 Photo: Jeff Schear/WireImage
Just hours ago, Gwyneth Paltrow announced that she and Chris Martin would be divorcing — nay, separating — nay, consciously uncoupling. Yes, that sounds about right. It's the Gwyneth way to no longer be married. From what would you like to uncouple, in a conscious manner? Snow boots? Quinoa? Ryan Gosling as a crush object?
- Wool sweaters.
- Crop tops.
- Thigh gap.
- Kale.
- Kimye coverage.
- Facebook.
- Butt selfies.
- Bodega coffee.
- Mirror face.
- Running five minutes late.
You go your way, I'll go mine. Join us in separation.