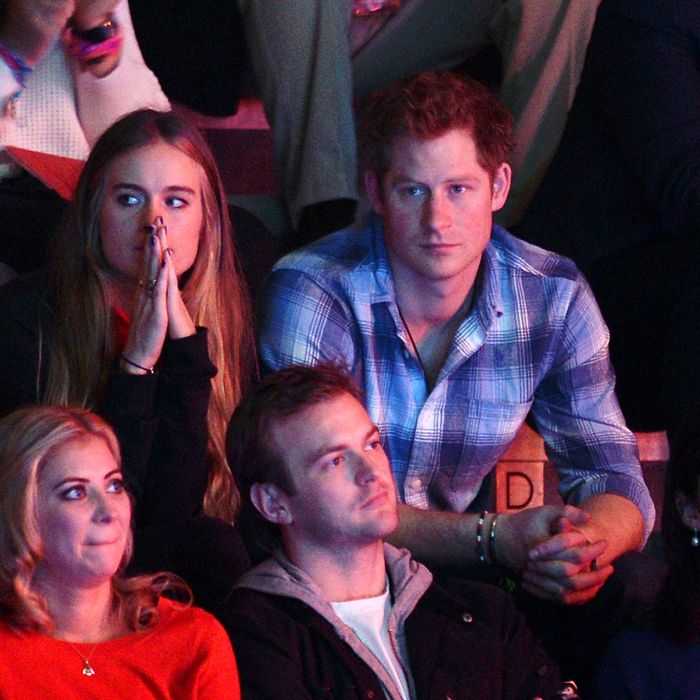 Photo: Karwai Tang/WireImage
Prince Harry was the keynote speaker at a youth event in the U.K., and Cressida Bonas — a 24-year-old youth in the U.K. — went along. This is apparently the first time that Bonas has accompanied Harry to an official engagement.
Reportedly, they sat very close and whispered into each other's ears. In some photos are they laughing and in some photos they look bored. It's fitting behavior for a conference about youth. As usual, cool and casual Cressida looks casual and cool in some jeans and silver sneakers and stuff. Harry looked like someone who knew he was going to try to impress a bunch of teens. He's wearing slouchy jeans and a wrinkled, semi-plaid shirt. Sleeves rolled up, obviously. He made a joke about how he wasn't Harry Styles.
Meanwhile, the Daily Mail hopes that if they write the word engagement enough (five times), Harry and Cressida will be somehow obliged to wed.