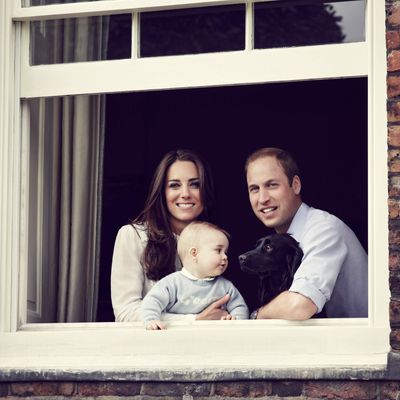 Photo: Jason Bell/Camera Press via Getty Images
The Royal Family has bestowed a new family portrait upon its loyal subjects. The photograph features William, Kate, George, and Lupo the cocker spaniel, wearing pastels and leaning out of a window to herald spring. As expected, Baby George (who has gotten huge) is the real scene-stealer here.
Look at the way the 8-month-old is locked in a tender, loving gaze with Lupo.  And look at the way he sports that monogrammed, baby-blue sweater better than any middle-aged golf enthusiast. We predict that both the sweater — and cocker spaniels — will sell out by the day's end.