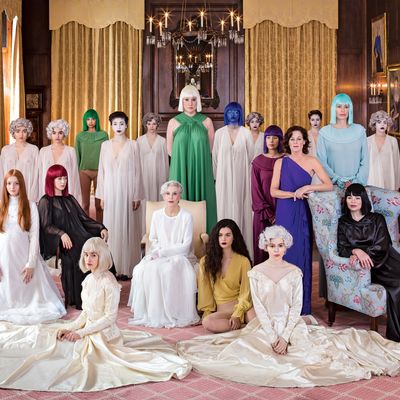 Photo: James Ewing/James Ewing Photography
At White Glove Gone Wild, a gala in support of the Art Production Fund on March 12 honoring Carolina Herrera and Linda Yablonsky, the artist Vanessa Beecroft installed 20 women—a mix of models and "women of society"—in the portrait gallery of a private club on Park Avenue. Many of the young models wear gray wigs to match the oil-painted portraits on the walls, while some of the grandes dames sport brightly colored bobbed wigs.
Vanessa Beecroft, VB73 Performance (2014). Photograph by James Ewing.
*This article appeared in the March 24, 2014 issue of New York Magazine.