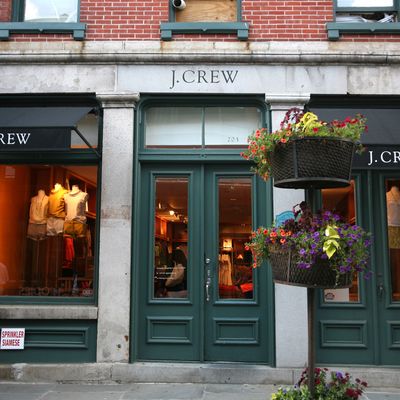 Photo: Konstantin Sergeyev
Late last month, news broke that J.Crew was in talks with Fast Retailing, the Japanese company trying to make Uniqlo a worldwide brand. Today, The Wall Street Journal reports that those conversations have broken down due to J.Crew's steep $5 billion price tag. At this time, the Journal says, Fast Retailing will not acquire J.Crew.
Though this could mean that J.Crew may not become the international juggernaut Fast Retailing hoped to make it, the deal dissolution indicates that the company is fully preparing to go public, says the Journal. "Private-equity firms often pursue a so-called dual-track process to sell an investment, preparing a company they own for an IPO while simultaneously soliciting bids for an outright purchase."

So while J.Crew might continue to entertain other private suitors, it sounds like the announcement of its IPO could come sooner than expected.