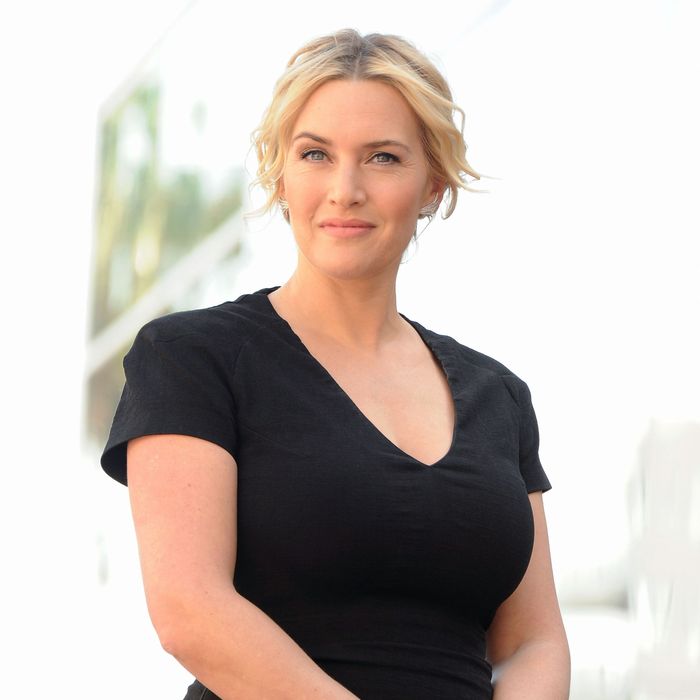 Photo: Jon Kopaloff/Getty Images
Like so many celebrities, Kate Winslet gave her baby boy a nonsensical name: Bear Blaze Winslet. But unlike other celebrities who seem to just randomly select words out of the dictionary and copy them onto a birth certificate, Winslet has an explanation for the unique name.
She told Ellen DeGeneres that Bear was the nickname of a childhood friend who she loved dearly. And Blaze is a tribute to the burning fires of Winslet's love story. She explained:
Bear's second name is Blaze because my husband and I met in a house fire, basically. The house burned down and we survived, but we wanted something of the fire and so Blaze was the name that we came up with. Bear Blaze.
Ah yes, that is a perfectly reasonable explanation, which Bear Blaze will spend the rest of his life reciting to new friends.