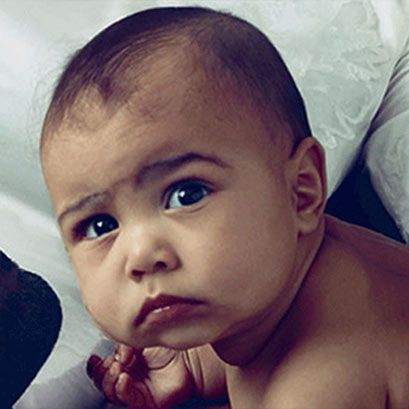 For their Vogue-commissioned family portrait, the adults of the Kimye family looked serene and poised. Tiny daughter North, however, was making a curious expression, which turned out to be her I'M PEEEEING face.
On Late Night With Seth Meyers, Kim Kardashian reports that at that exact moment Annie Leibovitz photographed them in their famous familial bliss, North was peeing, like the tiny, diaperless baby she is:
North peed on him right at that moment. And he was trying to tell me and I couldn't really hear him. And I had to get up and get her, and clean her off, clean him off. It's a good memory. 
Where are those photos! Vogue! $10,000 for the North West Pee-gate photos.
Sources