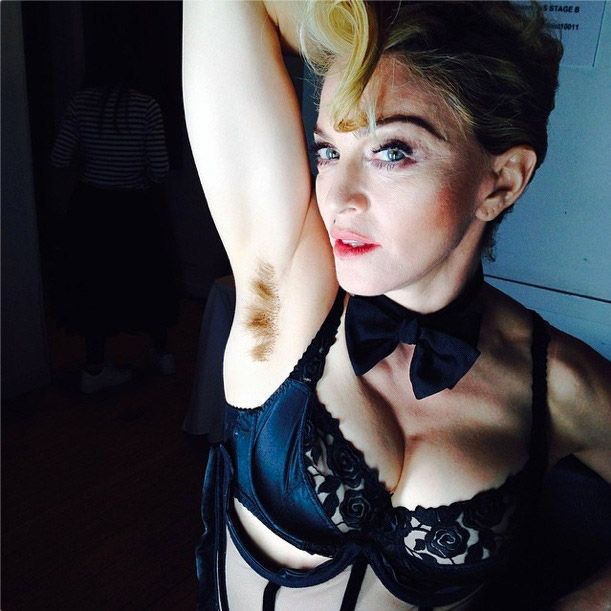 Photo: Madonna / Instagram
Yesterday Madonna posted a behind-the-scenes Instagram from a photo shoot for L'Uomo Vogue, showing off some impressively long armpit tufts,  with the caption "Long hair…… Don't Care!!!!!! #artforfreedom #rebelheart#revolutionoflove."  

Now, before you think Madonna is just jumping on the bush-embracer bandwagon with Gwyneth, Cameron, and Gaby Hoffmann, check out this 1979 nude portrait by Lee Friedlander. Before 2013 was ever hailed as "year of the bush," there was Madonna, proudly flaunting all the pit hair God gave her. So really this is both timeless and on-trend.