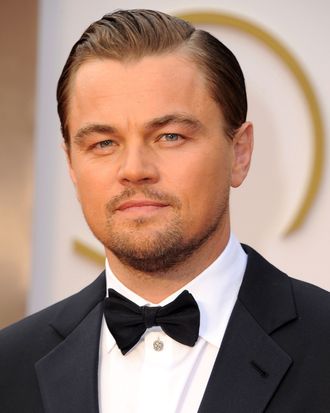 Photo: Steve Granitz/Getty Images
Plenty of people were disappointed last weekend when Leonardo DiCaprio lost the Best Actor Oscar — but few more so than a Russian theater troupe that is planning to send him an unprecedented "Russian Oscar" cast-iron statuette as consolation. "This strong-willed 'Russian Oscar' is to remind DiCaprio that he has to move on in spite of all hardships," Yuru Sychev, spokesman for the Chelyabinsk Chamber Theater troupe told local publication Khoroshiye Novosti (via The Hollywood Reporter).
They're also generously offering Leo honorary membership in the troupe, as well as a chance to act in their local productions. "As Leonardo does not speak Russian, we can start with offering him a wordless part of a servant in the play Plennye Dukhi (Captive Spirits)," Sychev said. Tempting though that seems, since Leo just bought a $5 million estate in Palm Springs, our guess is that he'll be sticking around Stateside for a while longer.