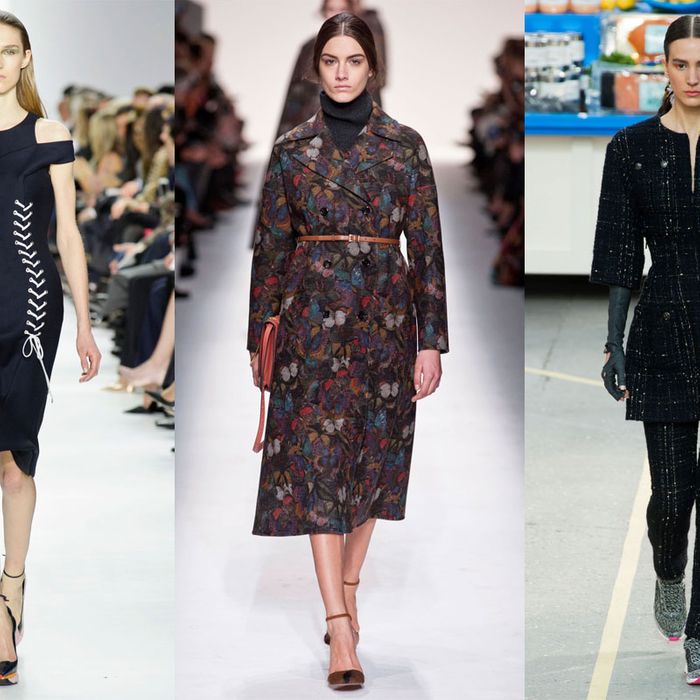 Paris Fashion Week brought a lot of strange things: Chanel's show channeled a visit to Whole Foods, Anna Wintour sat second row at Valentino, and Cara Delevingne and Joan Smalls danced down the runway at Stella McCartney.
But one thing that wasn't a surprise was seeing Manuela Frey at many of the major shows. The 18-year-old Swiss model, who also took over the Cut's Instagram account last month, walked in a total of 25 shows, bringing her to a whopping 63-show total for fashion month. Close behind was Maartje Verhoef from Supreme, who opened Hermès, Valentino, and Sacai and closed Alexander McQueen and Vanessa Bruno.
Click through the slideshow below to see the top ten models from Paris, doing what they do best.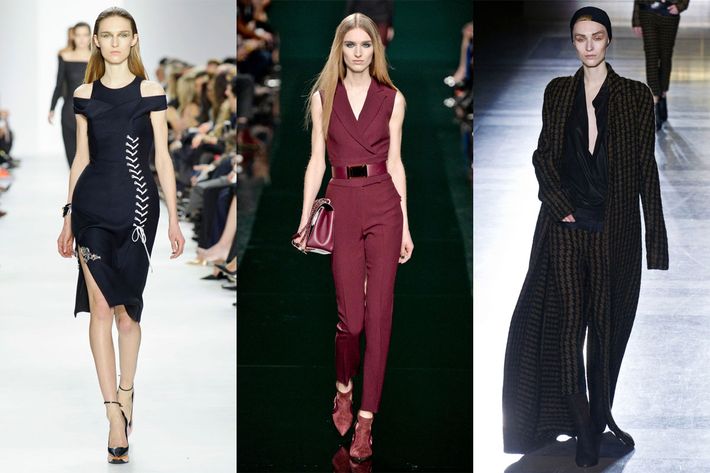 Manuela Frey (Society)
Walking a total of 23 shows, Frey has kept busy after taking over the Cut's Instagram account during New York Fashion Week. For the fall 2014 season, she walked a total of 63 shows, and based on her photos, had a lot of fun doing so.   Show List: Acne, Aganovich, Akris, Alexis Mabille (opened), Allude, Ann Demeulemeester, Carven, Cedric Charlier, Christian Dior, Damir Doma, Elie Saab, Etam, Gareth Pugh, Giambattista Valli, Haider Ackermann, Iris van Herpen, Maison Rabih Kayrouz (opened), Maxime Simoëns, Moncler Gamme Rouge, Nina Ricci, Olympia Le-Tan, Roland Mouret, Sacai, Véronique Leroy, Wunderkind (closed)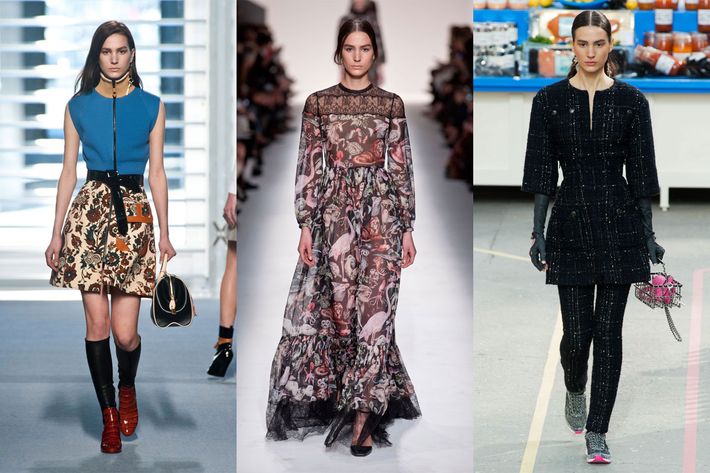 Mila "Mijo" Mihaljcic (IMG)
Mihaljcic has not slowed down since talking to the Cut a year ago. At that time, she walked a total of 48 shows for the entire fall 2013 season. Fast-foward a year later, and she walked 21 shows in Paris alone.   Show List: Acne, Aganovich, Akris, Barbara Bui, Cedric Charlier, Céline, Chalayan (closed), Chanel, Chloé, Damir Doma, Dries Van Noten (closed), Elie Saab, Emanuel Ungaro, Etam, Hermès, Louis Vuitton, Maison Martin Margiela, Maiyet, Paco Rabanne, Sacai, Valentino, Vionnet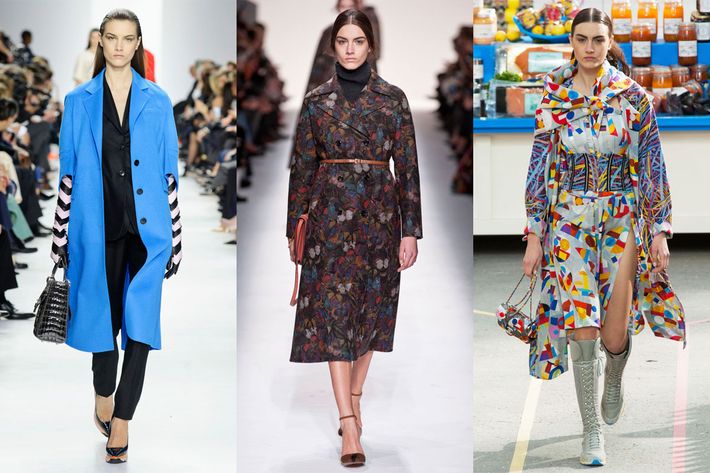 Ronja Furrer (IMG)
Switching respresention to IMG has led to series of breakout moments for Furrer. Dubbed one of the top "newcomers" for the season, she is actually just proof that hard work and dedication eventually pay off. Show List: Acne (opened), Balenciaga, Barbara Bui, Céline, Chanel, Christian Dior, Emanuel Ungaro, Givenchy, H&M Studio, Haider Ackermann, Isabel Marant, Lanvin, Maiyet, Rochas, Sacai, Stella McCartney, Valentino, Vanessa Bruno, Viktor & Rolf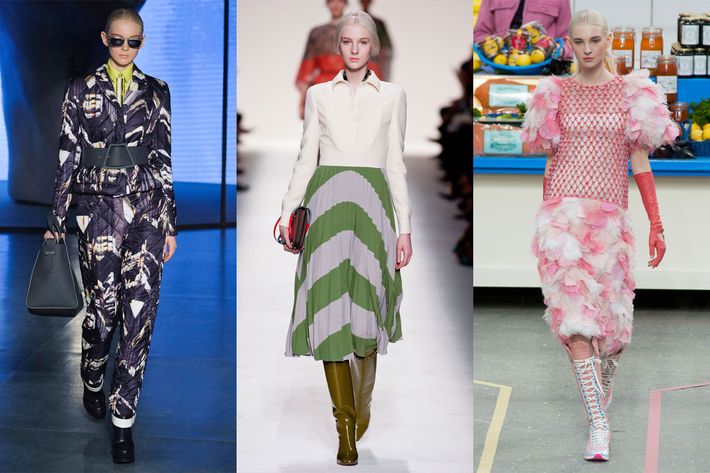 Nastya Sten (Society)
Closing one of the biggest shows of the season (Chanel) easily earns Sten a place on any top model list. In addition, she walked 18 other shows in Paris.   Show List: Acne, Alexander McQueen, Ann Demeulemeester, Carven, Cedric Charlier, Céline, Chalayan (opened), Chanel (closed), Giambattista Valli, Jean Paul Gaultier, Kenzo, Lanvin, Miu Miu, Rochas, Sacai, Saint Laurent, Valentino, Véronique Leroy, Vionnet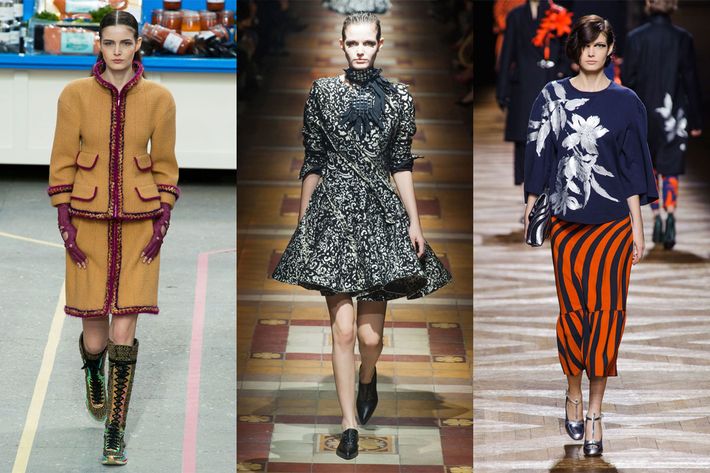 Zlata Mangafic (IMG)
With her shoulder-length bob and cool-girl vibe, Mangafic regularly books some of the top shows of the season. Walking Chanel, Christian Dior, Lanvin, Stella McCartney, and Miu Miu makes this year no exception.   Show List: Aganovich, Barbara Bui, Carven, Cedric Charlier, Chanel, Christian Dior, Christophe Lemaire, Dries Van Noten, Emanuel Ungaro, Guy Laroche, Hermès, Iris Van Herpen, Isabel Marant, Kenzo, Lanvin, Leonard (closed), Maiyet, Miu Miu, Paul & Joe (closed), Stella McCartney, Ter et Bantine, Viktor & Rolf, Vionnet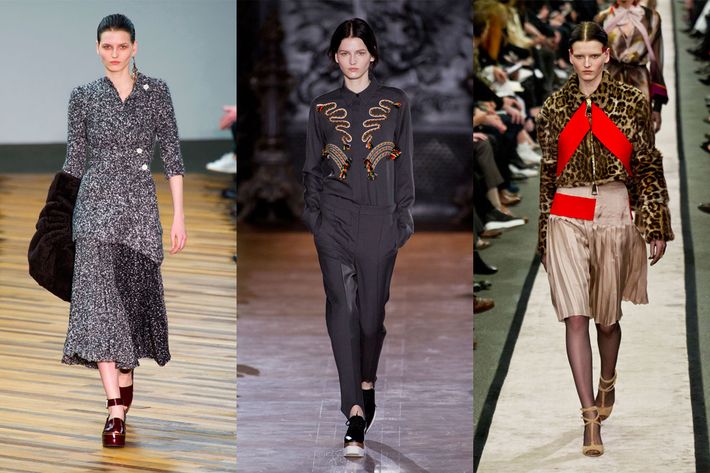 Kätlin Aas (IMG)
Oddly enough, Aas opened and closed the two biggest shows covered in fringe. She opened the Lanvin show in a black fringed jacket and closed Stella McCartney wearing a cocktail dress draped with blue and green fringe.   Show List: Acne, Alexander McQueen, Anthony Vaccarello, Balenciaga, Céline, Christian Dior, Dries Van Noten, Emanuel Ungaro, Gareth Pugh, Giambattista Valli, Givenchy, Haider Ackermann, Jean Paul Gaultier, Lanvin (opened), Maison Martin Margiela, Stella McCartney (closed), Viktor & Rolf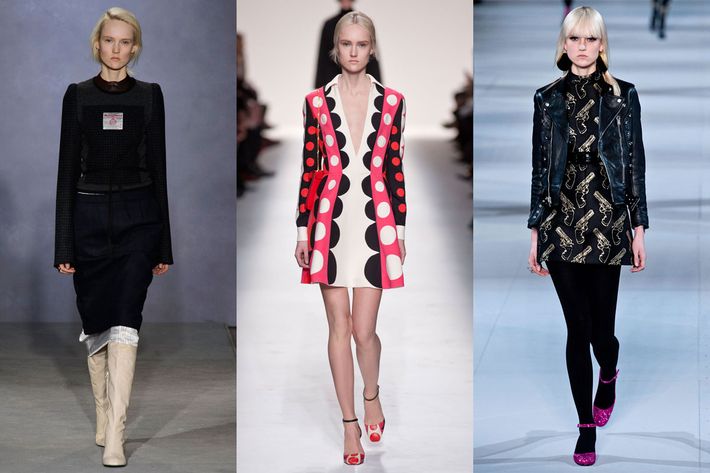 Harleth Kuusik (Society)
After starring in the Proenza Schouler campaign, Kuusik has been seen everywhere. She walked major shows in every city and even opened the Giambattista Valli show in Paris.   Show List: Acne, Aganovich (opened), Alexander McQueen, Cedric Charlier, Chalayan, Emanuel Ungaro, Gareth Pugh, Giambattista Valli (opened), Lanvin, Louis Vuitton, Maison Martin Margiela, Maiyet, Miu Miu, Paco Rabanne, Sacai, Saint Laurent, Valentino, Vionnet, Zadig & Voltaire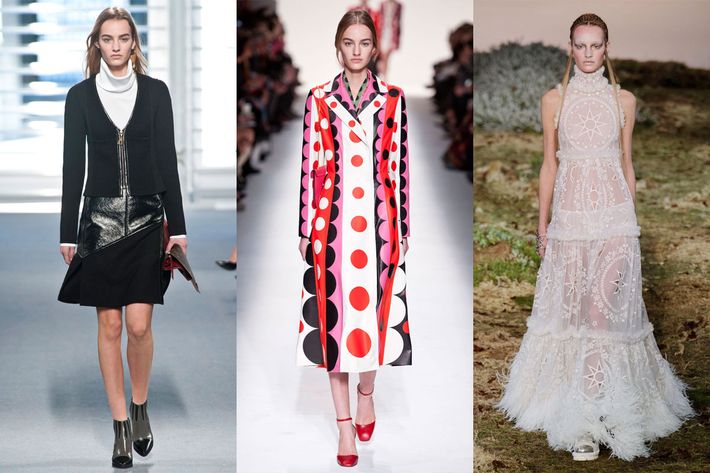 Maartje Verhoef (Supreme)
Verhoef finished Paris with a bang, opening the Hermès show. She also opened Valentino and closed Alexander McQueen.   Show List: Alexander McQueen (closed), Barbara Bui, Céline, Chloé, Giambattista Valli, H&M Studio, Haider Ackermann, Hermès (opened), Isabel Marant, Lanvin, Louis Vuitton, Miu Miu, Paco Rabanne, Sacai (opened), Valentino (opened), Vanessa Bruno (closed)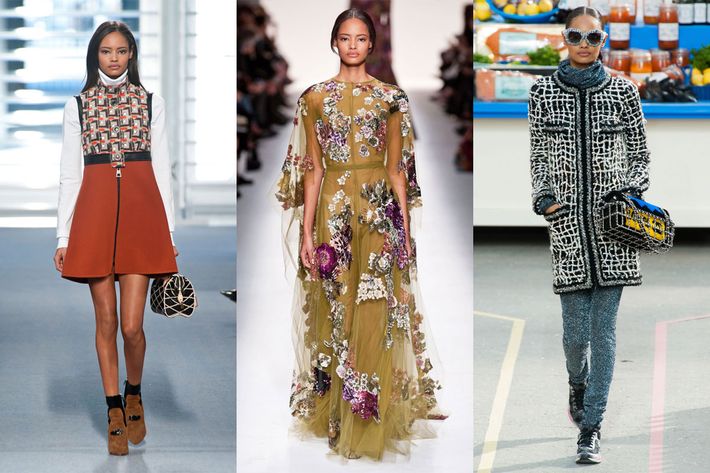 Malaika Firth (NY Models)
Walking a number of notable shows, Firth makes another appearance on our top models list. She has really grown as a model this season, walking a total of 49 shows for fall 2014.   Show List: Anthony Vaccarello, Balmain, Barbara Bui, Chanel, Giambattista Valli, H&M Studio, Isabel Marant, Lanvin, Louis Vuitton, Maiyet, Paco Rabanne, Stella McCartney, Valentino, Vanessa Bruno, Viktor & Rolf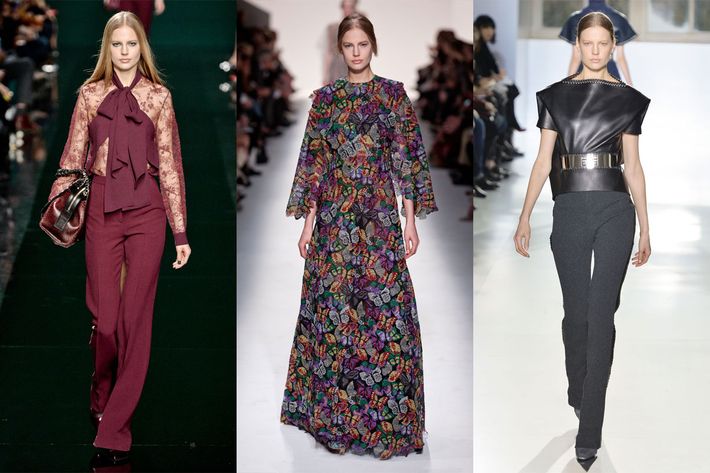 Elisabeth Erm (Wilhelmina)
Declared one of the top models of Milan Fashion Week, Erm effortlessly earned a spot on our Paris list as well. Walking a total of total of 18 shows in Paris, including Chanel, Isabel Marant, and Rochas, is no small feat.   Show List: Anthony Vaccarello, Balenciaga, Balmain, Barbara Bui, Chanel, Chloé, Elie Saab, Giambattista Valli, Isabel Marant, Kenzo, Maiyet, Maxime Simoëns, Paul & Joe (opened), Rochas, Sacai, Valentino, Vanessa Bruno, Vionnet